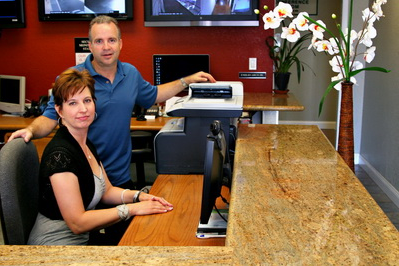 Storage unit auctions can be an inconvenience for facility owners. You are in the business of storing items, not selling them.
The more time you spend overseeing auctions, the less time you have for other aspects of your business, like finding new customers. Auctions can be a hassle:
Will there be enough parking?
Will there be any liability issues?
Will there be an unruly crowd?
Will there be problems for your regular customers?
Fortunately, there is a convenient way to handle your delinquent storage units without the encumbrance of a traditional auction.
Host a virtual auction at OnlineStorageAuctions.com.
When you run a virtual auction, you don't have to worry about parking, crowds or liability issues. You also don't have to take much time out of your day to oversee the auction. You'll just snap a few photos and post the unit's description at your convenience. Interested buyers will make their bids through a fully automated system, and once the auction is over – within time parameters that you set – the winner will be notified.
At that point, the winner will arrive your facility and exchange money for access to the delinquent unit. He'll clean it out and leave it ready for you to rent again right away. It's fast, convenient and keeps you in the business of storing items – not selling them.
There are many benefits to hosting a virtual auction:
You may list the storage units at your convenience.
Use your own photographs to highlight the best qualities of the unit to encourage higher bids.
Attract buyers from a wider area since they don't need to travel just to see the storage unit.
Garner a wider spectrum of buyers from professional hobbyist, collectors, to second-hand store owners.
It's easy to contact the next-highest bidder as a backup in case the auction winner falls through.
No worries about parking or liability issues with huge crowds.
Online auctions will help you recoup more of your lost rent and expenses.
Our site allows you to host auctions on your own website by copying and pasting a simple code.
Unlike other online auction sites, we DON'T CHARGE buyer or seller fees.
This allows YOU to keep MORE of the MONEY you RECOUP. Why would we spend a fortune and all of our free time building a website that makes no money? Truth be told, we're nuts! All kidding aside, we truly believe that online storage auctions are the new future of our industry, and we hope that this site will prove how beneficial they can be.
We ask for little in return – your support and referrals. You may also link to us from your website.
This site is a labor of love and we truly hope that you love it too.
If you're not sure whether online storage auctions are right for your facility, consider giving it a try with just a couple of units. If you get great results, you can host more auctions with us.
Have a question about selling your storage unit? Ask it on our forum – Click Here.