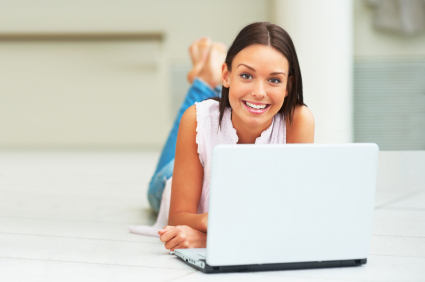 When you think of storage auctions, the image that pops into mind is probably of a middle-aged guy or maybe a woman who owns a thrift store or other resale business. While this image is sometimes accurate, the truth is that storage auctions can benefit people from all walks of life, not just those who routinely make an appearance on the reality shows. One group that can seriously benefit from storage auctions are college students. With a bit of know-how, a student can easily turn storage auctions into a part-time job or source of quick income.
Liquidate Your Belongings
Storage space is at a premium on college campuses, and many students have turned toward using storage facilities to keep their belongings safe between semesters or even throughout the school year. After graduation, though, you might find that you have a lot of belongings that you don't really need. Instead of trying to sell off your extra mini-fridge, textbooks and Ikea furniture piece-by-piece, consider liquidating it all through online storage auctions.
If your items are already in the storage unit, selling them is as easy as putting the unit up for sale online through OnlineStorageAuctions.com. This free service lets you post photos and a description of your unit's contents and accept bids from interested buyers. When someone wins the auction, you get the cash and they get the job of emptying the unit and hauling away your stuff. You can then put that money toward upgrading your furniture or paying the deposit on a new apartment.
Furnish Your Dorm or Apartment
College students are always looking for cheap, functional furniture for their dorms or apartments. Things like bookshelves, lamps, electronics and storage furniture are always in high demand. Instead of cobbling together a shelf from milk crates, consider attending a few storage auctions. Abandoned storage units are full of home furnishings, and you can easily walk away with enough stuff to furnish a whole apartment for far less than the cost of buying one or two pieces new.
To make this tactic work, you'll need to set a budget and stick to it. You might not find what you're looking for at the first auction you visit, but keeping an open mind and a budget of a couple hundred dollars can net you some great finds. Best of all, you have a chance at getting much better furniture than you could otherwise afford, even including designer pieces or antiques. You can resell anything you don't want to help recoup the costs.
If trudging out into the heat to look at storage units in person doesn't sound like your idea of a great Saturday afternoon, you can try online auctions instead. These allow you to browse the available units and bid when it's convenient to you. You only have to go to the facility if your bid wins.
Start a Part-Time Business
If the image of "broke college student" applies to you, you're probably always looking for more opportunities to make money. Having a side job can disrupt your studying. Making your own income through a resale business is much more flexible and can actually earn you a far better profit than you could make flipping burgers.
The basic premise of a resale business is easy: You visit storage auctions, buy units at a low price, then resell the items piece-by-piece through Craigslist, eBay, local flea markets etc. This is something you can do largely from home, both scoping out online auctions and by listing items for sale online. If you go in with a friend or two, you'll be able to very efficiently clean out a unit and divide the profits.
Lots of the items found in storage units are very easy to resell. This includes furniture, home appliances, electronic devices and more. If you can't use them, someone else probably can – including a fellow student, making selling your wares as easy as walking down the hall of your dorm. You can also keep your merchandise in a storage unit of your own to save space, and if you need to liquidate suddenly or just can't be bothered to keep up with the business, you can auction off the whole storage unit.
Storage auctions offer many valuable opportunities to students who are willing to put in a bit of effort to learn about them. You can get advice from the pros at the OnlineStorageAuctions.com forum, the largest dedicated storage auction community on the web. Feel free to drop by to ask questions and get more tips for how auctions can benefit you!