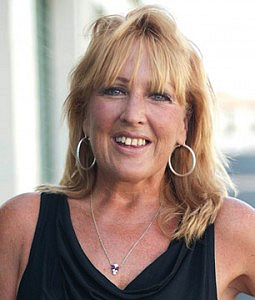 You've probably heard the news by now. Lesa Lewis and Jerry Simpson won't be returning to this season of Storage Wars: Texas.
In their place, two new bidders are joining the show: Jenny Grumbles and Mary Padian. Since the announcement was made, fans have been speculating about the change, and plenty of rumors are circulating about what really happened to Lesa Lewis.
One of the most persistent rumors is that a scandal from Jerry's past has resurfaced thanks to an issue of National Enquirer, and A&E had to cancel his involvement to neutralize the damage. There are a couple of problems with this rumor, though.
First, there's no record of the article being run. Although National Enquirer archives all of its articles on its site, a site-wide search for "Jerry Simpson" brings up no matches. If the tabloid were really running something juicy enough to get Jerry fired, you would assume the magazine would mention it on its site.
Of course, National Enquirer isn't the only tabloid, and a little bit of digging does turn up an April 2012 article from Reality Weekly, a tabloid dedicated to reality TV. The article does reference Jerry's criminal history, and also says that he's been clean for years, while his "friends give Lesa a lot of the credit for his recovery."
This article is quoted in several recent interviews about the two of them, and it doesn't seem that Jerry's criminal history has been a problem for fans. If anything, it's made him and Lesa an even more irresistible duo, because people love a tale of friendship and redemption.
A&E is remaining tight-lipped about its change. The cast bios for the new members went up on the site without explanation, even though a photograph of Lesa and Jerry still graces the network's page. Lesa's own website, www.lesalewis.net, makes no reference to the change either. Perhaps after the premiere, Lesa will explain the situation on her own site and put fans across the country at ease.
In the meanwhile, all we can do is speculate. While it's certainly possible than Jerry Simpson's legal history caused this sudden change in lineup, there are plenty of other possibilities.
Reality television is, after all, based entirely on ratings, and it doesn't seem like coincidence that the two newest cast members are attractive young women. It's very possible that A&E simply decided that the show needed to be spiced up a little, and the new cast members were the best way to do it.
No matter why Lesa Lewis is leaving the show, fans don't need to be too worried about her. Recent estimates suggest that her celebrity net worth is an impressive $2.5 million, and her popularity from the show has helped her launch a successful website to help bring more business to her thrift store.
She and Jerry probably won't suffer too much from the change, and you never know: There might be another spin-off series in the works.
So how do you feel about Lesa & Jerry leaving the show? What do you think happened to them? Leave your interesting and creative responses in the comments section below.
Update 09/29/12 – Lesa Lewis & Jerry Simpson are back! A&E just announced that Lisa and Jerry will be returning for "a surprise visit." It is currently unclear as to whether they will be returning to the show full time or whether this is just a cameo appearance. Only time will tell.
Update 03/19/13 – What really happened to Lesa Lewis & Jerry Simpson from Storage Wars: Texas? Lesa contacted us and let us know that she left Storage Wars: Texas due to a dispute over her salary. She let us know that the dispute has been resolved and that she will be returning to the show next season.