TruTV's reality series Container Wars features one female star and she's a real beauty. Deana Molle' was crowned Ms. America (2004-2005) and Ms. International (2011-2012). Don't be fooled by her crown and pageant smile, for Deana is a bonafide treasure hunter of near a decade who loves to flip merchandise for a huge profit.
Sassy yet sweet and with a profound faith that guides her life, Deana is living her dream. Eager for her fans to get to know her better, she generously gave of her time to answer a few questions for OnlineStorageAuctions.com.
Deana Molle' Interview
Q. You competed in your first pageant in 1988 in Montebello and won! Who motivated you to participate in pageants?
A. One of my teachers encouraged me to join the pageant so I did!  But in all honesty, it was not my first time at the chance to win a crown.  I was nominated "Prom Queen" in high school. That was my first crack at the crown.
Q. You were crowned Ms. America 2004-2005 and Ms. International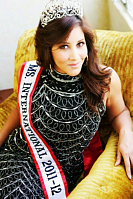 2011-2012. Can you describe that moment?
A. The moment you hear your name being called out as the winner is so surreal.  The euphoric feeling is so addicting.  To "live in the moment" and feel your heart pounding a million miles a second; your body shakes with such excitement you can't control and the emotion is so unbelievable.
This is why I love competing. I love the entertainment industry because I am able to live my life for what it was meant for – LIVING with No Regrets!!!
Q. You hold the title of Mrs. Southern California America 2014 and currently training for your last pageant to make Guinness Book of World Records as the only US woman to hold two National America titles. What's your regiment to train for such an extraordinary goal?
A. I truly believe any competitor has to have the heart and passion to win. With that comes the discipline of hard work. In pageants – physical fitness, community service, and staying truly 100% authentic are my true regimens to winning the crown!
Q. What was it like for you to co-host Ms. America?
A. Hosting is just as exciting!  You don't know who is going to win the "Pageant" and take home the crown.  As a Host, I know exactly how these ladies feel. That is why I make such an awesome Host, because I have been there and done that.
Q. You were a judge at the Miss OC Regional Pageant. How are contestants judged?
A. Four categories: 25% Interview, 25% Fitness, 25% On Stage Question, and 25% Community Service. Fitness is the hardest of the four.
Q. You dedicate Nat King Cole's Smile on social networks to your late father. How much did he influence your life?
A. My Dad and I had an awesome relationship.  My Dad was truly an authentic individual.  He taught me to love myself for who I am.  My Dad was my biggest fan when it came to everything I did.  Everyday he would call me and tell me how much he loved me. He always asked, "When are you going to be on TV?"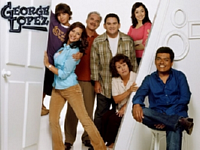 He would watch The George Lopez show everyday just to get a glimpse of me in the background.  My being on television always excited my Dad. He was always so proud.  My Dad passed away on April 13, 2012.  Exactly nine months later on January 13, 2012 came the birth of CONTAINER WARS on TruTV.
This was a sign from my Dad letting me know that a new a new part of my life was born. My Dad always had a smile and when I hear Nat King Cole's Smile, although it brings me to tears every time I listen to it, I can only smile knowing how proud Dad must be of me!
Q. You have been a licensed real estate agent for six years. Why real estate?
A. I love helping people regardless of what my commission is; and helping a family achieve the dream of owning their own home is priceless!
Q. What other "projects" do you have in the mix?
A. I am currently am working on my own clothing line: UDARE2WEAR.
Q. How did you get into treasure hunting, thrift stores sales, estate sales, and antiques?
A. I have been a treasure hunter for 8 years.  I have always been the type of individual who likes very unique and original items from furniture, clothing and art pieces. I began bargain hunting back in the day, but never made much of it.  It wasn't until I put skill into what my Dad had taught me; "Junk is another man's treasure."
My Dad use to take me to the junk yard when I was a little girl. He would

have me go on  treasure hunts to look for spark plugs, hub caps, gas caps, and batteries. Name the car part and I would find it.  Then before I knew it, my Dad would take a rusty old car shell and make it this beautiful restored Chevy Nomad.  So this was my inspiration to get into treasure hunting! 
I got into the thrift stores and estate sales because I knew I could always find valuable items that are an easy flip. I have to be careful with my love for antiques because I want to keep everything.
Container Wars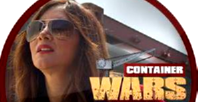 Q. How did you get cast on Container Wars?
A. I went to the website Reality Wanted because I decided that I wanted to be on Reality TV. They took a chance casting me because it was suppose to be an all male cast.
Q. As the only female cast member, how do you handle such huge egos and explosive personalities from your male cast mates?
A. With lots of love…
Q. What signs do you look for that indicates it's a good container?
A. How the container is strapped in; sealed boxes, stacked to the top items such as tools, etc.
Q. Describe your cast mates.
A.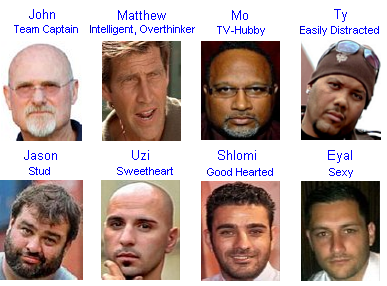 Q. What surprised you most about working on Container Wars?
A. The chemistry of the cast is so amazing. I now have a second family and it's awesome. 
Q. Who is your biggest competitor on the show?
A. Myself, because I don't have an ego. I just love the feeling of winning and making a profit.
Q. The risk to buy a container for thousands of dollars is greater than any other auction series on television. How do you know when to go "All In?"
A. Normally my instinct is right on. It's all about my A-Game.
Deana enjoys keeping up with her fans. Just "Like" her Facebook fan page at Deana Molle' – http://www.facebook.com/deana.molle and/or you may also "Follow" her on her Twitter: @deanamolle.
Q. How did you meet your husband and how long have you been married?
A. I have been with my husband Uriah Molle' for 14 years. We met through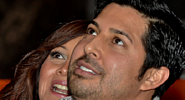 a mutual friend, but I had to make the first move in an elevator alone with him. My motto in life is "I ALWAYS GET WHAT I WANT" and that is exactly what I did when I told Uriah he was not leaving that elevator until he gave me his number.  And the rest is history…
Q. What is it like to be a mom?
A. Being a Mom to both Ashley (24) and my stepdaughter Vanessa (19) comes very easy. I love and respect my daughters and I receive the same in return. My girls are a lot like me, so what is there not to love?!
Q. You've had a small role in three movies: Man on the Moon, Rock Star, and Magic Mike. Your latest role is in The Face of Love (2013). How were you cast in these movies and did you have any scenes with any of the big stars?
A. I am with Central Casting (recognized leader in casting for background actors). I have worked as an "extra" many times. I have been very lucky to be one of those background people on set and to be singled out by a director or a producer to be put right in front of the camera with the lead actors. Wherever I go or where I am in life, I am always thankful and feel so blessed. In other words – Lucky!
Q. Tell us about your non-profit charity "OC Treasure Queen" and why did you start this platform?
A. This mentor program is for woman of all ages.  We all have dreams and goals in our lives. So I started up this mentor program to mentor woman in self esteem, interviewing skills, life coaching, how to start a home based business, and just how to become an independent woman.  I love what I do. Giving back is just one way of saying "Thank You" to God by sharing my talents and passion with others.
Q. When did you develop such a profound faith in God?
A. Ever since I was a little girl. I was and still am very spiritual. I believe I am here to bless and be blessed. My Love for God is eternal and everlasting.
Q. What motto(s) do you live by?
A. What-you-see-is-what-you-get. 100% authentic. The TRUE DEANA all of the time!
Q. What's your best attribute?
A. Everything about me is awesome!  I love me!!!
Q. What's your worst attribute?
A. Really?  I make sure I don't have that problem!
Q. What's on your bucket list?
A. Absolutely nothing. I'm living my life so there is no bucket list!
Q. How would you like to be remembered?
A. DEANA MOLLE' – For just being ME!
You may find Deana Molle' on the red carpet, talk shows, television commercials, movies, game shows, and television series. She is the epitome of beauty on the inside and out.  So what does the future hold for the Beauty Queen?
Lights • Camera • Action!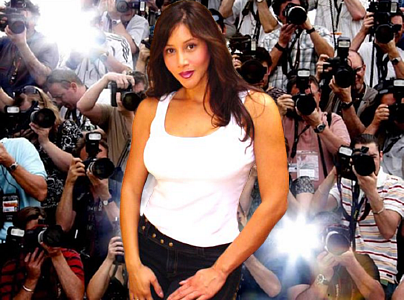 Container Wars airs on TruTv. Check your local listing for showtimes.
Please leave your insightful thoughts on Deana's interview in the comment box below.