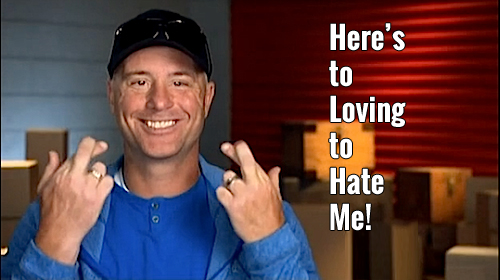 Storage Wars: Canada: Season 1, Episode 4: "Safes n' Snakes."
Roy wanted an uber cool item for his MAN CAVE to show off to his buddies when they came over for beers. Before auction, he was a bit miffed at the envious stares of the cash he flashed.
Roy: Stop looking at my wad.
Cindy and Rick wanted to make a profit since their previous auction was unprofitable. Veterans tired of wannabes auction hunters who bid up price of lockers.
Ursula wanted to get that one locker everyone else wanted (well, it's a plan). Items she could easily sell online and finally earn the respect of the other players.
Paul wanted Bogart to understand both his rules and his plan. NOT make extra work for themselves and HIT sure bets (lockers) hard. Bogart was on board with this plan.
Sparse. Bike, a portable fireplace, plus a washer and dryer.
Bogart: I don't like it.
Paul: When I want your opinion, I'll give it to you.
Ursula won at $475. Everyone thought it was too much to pay.
Ursula: I don't care what's in there. I got it from Roy.
Who did not take it lying down. Roy decided it was time to kick the hornet's nest. He knew just where to kick it. He looked over at Cindy.
Roy:She's the Queen of storage now. You got nothin'.
Ursula went through the items. She discovered a stuffed rattlesnake in striking pose. EW! While not her cup of tea, there had to be someone who could give her a price for it.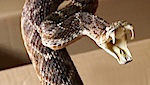 She took it to a taxidermist who valued the rattler at $450. Now she just had to find a weird snake fanatic who would buy it from her. EW!
A guy's unit. Tires and hockey sticks.
Roy thought there could be some cool stuff; but so did Paul and Bogart.
Bid jumped to $1,000. Roy slithered in to snipe the unit from Paul.
Paul: Rule #32 – If Roy crashes the party, get out.
Roy grabbed it for $1,050.  He picked the locker apart. He found an old Haro brand BMX bike from the 1980s.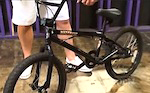 How much was it worth? Would he sell it or keep it for himself?
Roy: When I grow up, I wanna be me!
He took the bike to a friend who suggested he get on the indoor track to test it out. No need to ask Roy twice.  After a ride around track expert let Roy know the bike was worth $150.
Packed with audio and video equipment.
Smart-ass Roy asked Cindy if the music gear was stuff left over from her old band.
Roy: Put your hands together for Iron Mullet!
Paul was less amused with Roy's quip.
Paul: Rule #19- Roy is a dirt bag.
Ursula wasn't into the locker. Everyone else took a nab at a bid.
Against Bogart's opinion; Paul antied up and grabbed the locker at $1,600. Father and son dug in. They discovered a reel-to-reel recorder.
They also found a tiny safe.  Rattled around when they shook it.  Hmmm.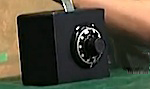 Paul: Rule #64- Safes aren't nothing. We need to get this thing open.
After trying to crack it, electrocute it, and blow it up… they dropped it off a tall ladder.
Wah-WAAAAHHH – they found .36 cents and the remnants of a figurine. A bust in every sense of the word.
Roy satisfied he had gotten under everyone's skin. He may have thrown even more gasoline on the fire between Ursula and Cindy than he realized.
PROFIT SCORECARD:
Paul & Bogart Kenny:  $1,320
Roy Dirnbeck: $925
Ursula Stolf: $485
Cindy Hayden & Rick Coffill: $0
How do you deal with an annoying bidder at auction?
Please leave your creative comments in the box below.