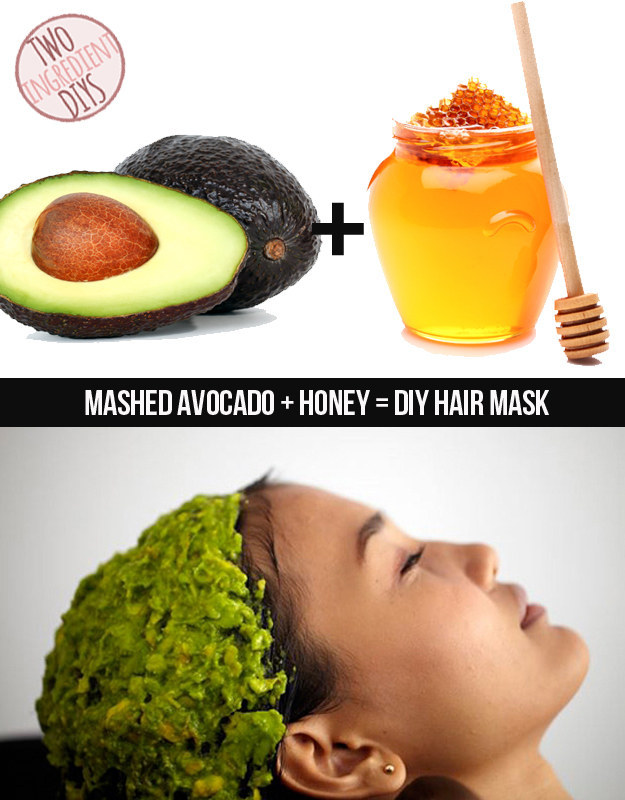 Some of us shy away from do-it-yourself projects because of cost of supplies. Sort of defeats the purpose of saving money if you're having to spend a lot of money. What if you only had to use two items to make your own unique DIY beauty project? That perk your interest? You may already have the ingredients at home.
1. Body Scrub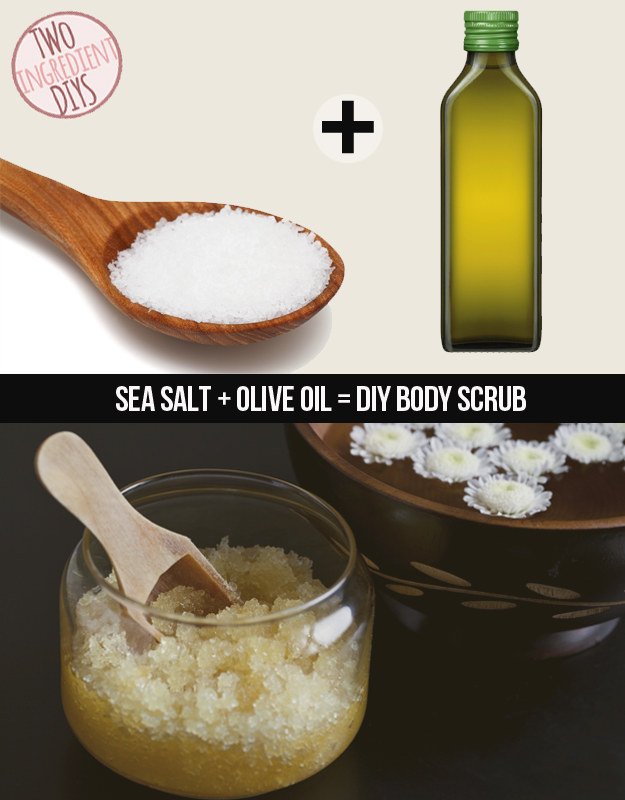 Ingredients:
1. 1 cup sugar or sea salt – large or small grain
2. 1/2 cup of your favorite oil – almond, olive, jojoba, or coconut
Instructions:
Stir together the oil and sugar or sea salt until combined. You can gradually add additional sugar or sea salt until the scrub has a consistency you like.
2. Dry Shampoo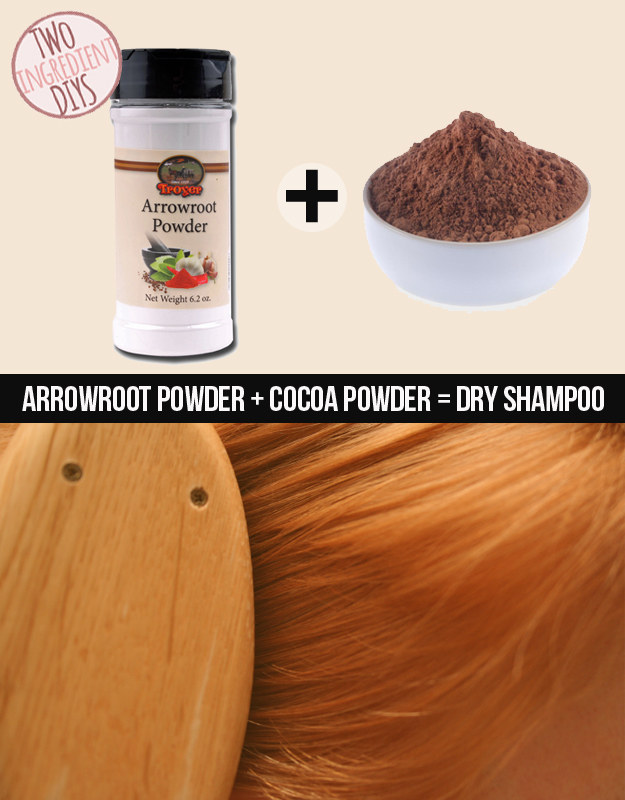 Ingredients:
1. 1/2 cup arrowroot powder
2. 1 tablespoon cocoa powder (adjust according to hair color)
Instructions:
Mix. Apply small amounts. Comb and tussle hair.
3. Self Tanner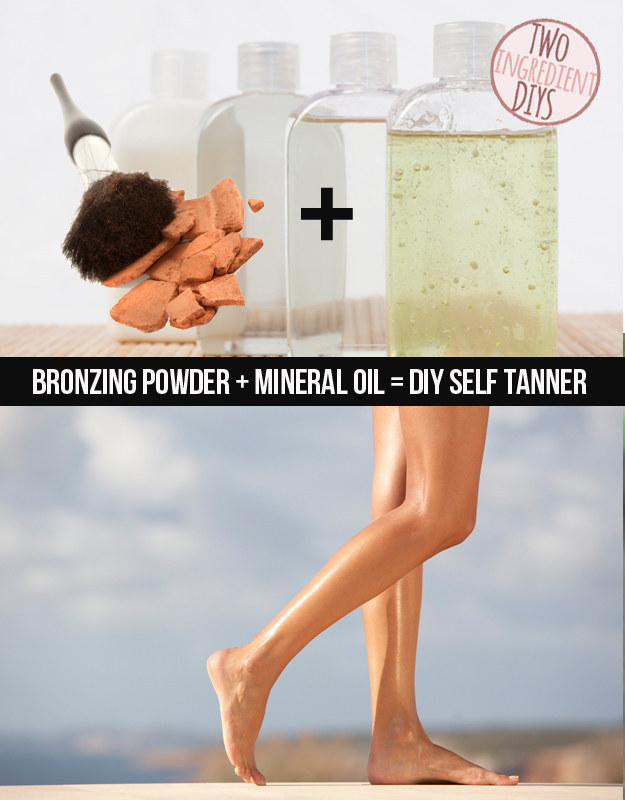 Ingredients:
1. Bronzer powder
2. Oil
Instructions:
1. Break up the bronzer powder until it is free of clumps.  I found the baby spoon to work perfectly.
2. Slowly add the oil, stirring constantly to incorporate the powder.
3. Continue adding oil until the color looks right. Try it out on your arm or leg to test. Too little oil and it will be streaky.
4. Carefully pour into a container and use.
4. Lavender Bath Salts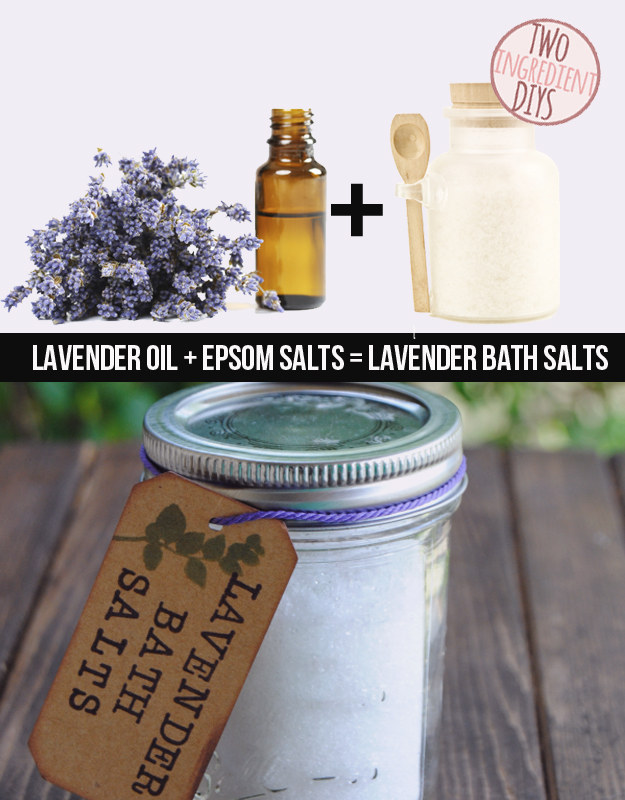 Ingredients:
1. 1/2 cup of epsom salt
2. 10 drops of Young Living lavender essential oil
Instructions:
Stir or mix to combine then and store in a sealed glass jar.
5. Lip Gloss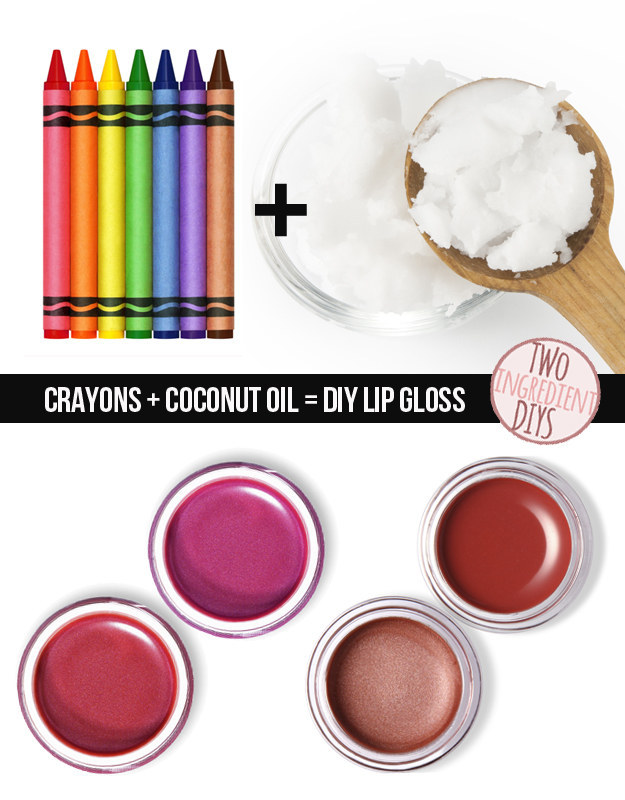 Ingredients:
1. Coconut Oil
2. Crayola Crayons (only works with this brand)
Instructions:
1. Remove the wrappers from the crayons.
2. Cut or break the crayons into 4 even-ish pieces.
3. Put your jar (for the lip gloss) in the center of a pot and add water to the pot, but do not add water inside the jar.
4. Add about a teaspoon of coconut oil to the jar and put the pot on the stove.
5. Warm it up slowly, low-medium heat.
6. Once the coconut oil has melted all the way, add your crayon.
Note: If you add too much crayon the lipstick will be a little dry. If you don't have enough crayon, the lipstick will be too sheer and glossier.
6. Moisturizing Hair Treatment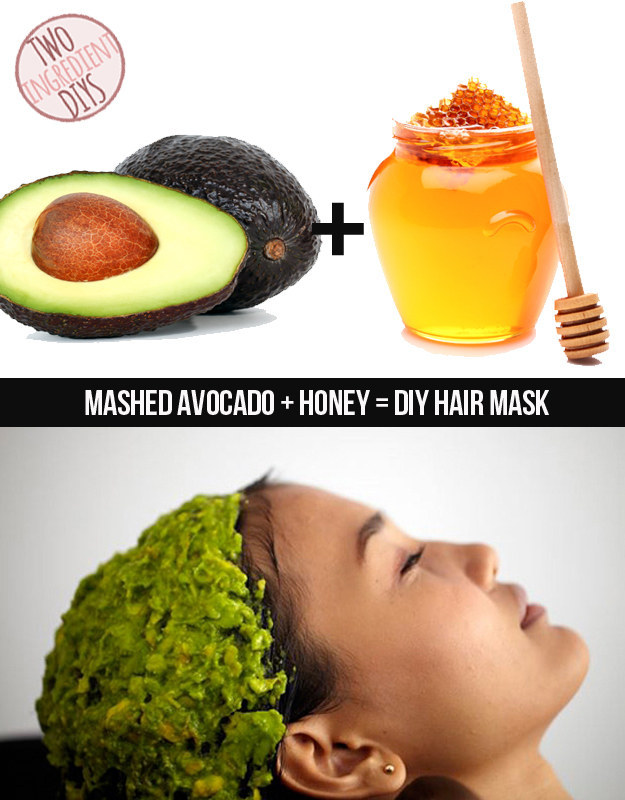 Ingredients:
1. 2 tablespoons of honey. Honey is a natural humectant which is a natural substance that attracts and helps retain moisture.
2. 1 medium-sized avocado. Avocados are rich in unsaturated oils, nutrient-dense, and provides a ton of moisture.
Instructions:
1. Take a medium-sized avocado and mash until smooth.
2. Add in 2 tablespoons of honey and mix well.
3. Apply to dry or slightly damp hair and leave on for 15-20 minutes.
4. Rinse well and follow with shampoo and conditioner if desired.
Which beauty DIY will you try?
Please leave your creative thoughts in the comment box below.