Barry'd Treasure: Season 1, Episode 6: "The Unbearable Enlightenment of Barry."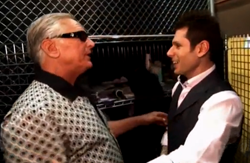 Barry drove to Las Vegas, Nevada. He visited his friend Peter who would host an auction and needed a buyer for his advertising collectibles. Weiss up to the challenge to make a deal.
Barry: The whole thing with auctions is the right buyer's got to be present; and sometimes you end up bringing the auction to the right buyer.
Barry asked Mike Hammer, a local magician, to come along for the adventure.
The Collector
Barry and his sidekick met Peter at the auction house. Peter needed to sell three Barangers; store-window mechanical animated advertising displays, rented to jewelers, produced from 1925 to 1959.
Peter wanted $18,000 for the lot.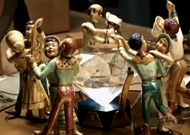 Barry knew someone who collected Barangers.
But what's in it for Barry?
The Hunt
Barry and Mike saw a classy woman in a car next to them at the light.
The show's producer bet Barry he couldn't get her number. Barry asked her out for coffee. She smiled. She waved. No, thanks.
Ouch, Barry.
Barry stopped in a small town near the Arizona border.
Call it Donkeyville.
Lots and lots of donkeys everywhere.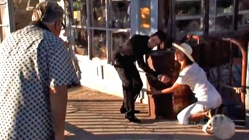 Barry met a young woman who wanted to take a picture. Who doesn't want a photo with Barry?
Apparently, this young-zen-flower-gal named Juniper. She asked Barry to take a photo of her hugging a trash can. Huh?
Barry: I've always attracted oddballs. It's something that I like about myself. And this one just might be a keeper.
Juniper lived in Sedona, Arizona. Barry asked her if she wanted a ride. Don't have to ask that trash-can-hugger twice for an adventure. Ooo, a sunset. Pull over. Juniper wanted to gaze at the sunset.
She told the men to inhale, exhale, and to talk to the voice in their heads.
Barry: Well voice in my head. You there? I'm talking to you, voice. You talk to me when I'm talking to you.
It takes an oddball to know an oddball.
They spent the night in Jerome, Arizona. Front desk clerk at the ho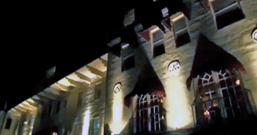 tel told them the place was haunted. Hotel was once a hospital and that 9,000 patients died there.
Mike total freak-out mode.
Barry: A magician? Afraid of ghosts? He's just begging me to mess with him.
Two hours later the fun began. Barry had Juniper prank call Mike in the middle of the night. First call, scary noises. Second call, SCREAM!
All in good fun, for Barry.
Next day, time to say goodbye to Juniper as they dropped her off in Sedona.
Barry: She may be attuned with nature. But she sure isn't picking up on how much I want to leave it.
The Sale
Barry took the mechanical animated displays to Michael Pollack.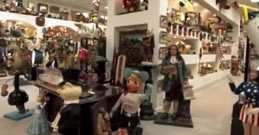 Magician sidekick broke the ice with a little magic trick. Play time over. Time to wheel and deal. Pollack showed off his own Baranger collection; 130 pieces. Barry lathered the compliments.
Barry: My recipe for baking up a sale. Don't skimp on the butter.
Barry presented the three Barangers he had and opened negotiations. Offer, 37,000. Pollack scoffed.
Counter offer $18,000. Peter would be happy, but again, what's in it for Barry?
Barry: I've got one last trick up my sleeve. Looking him dead in the eyes… and lying.
Barry recountered at $28,000. No wiggle room. Pollack called his bluff.
Sold at $23,000.
What was in it for Barry?
Well, $5,000!
Not bad for an oddball adventure.
Please leave your creative comments box below.