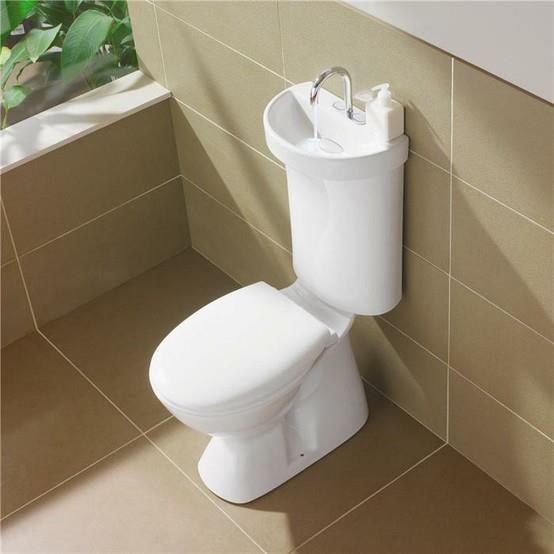 You live in a small house, apartment, or condo, then space is valuable. Careful to buy products that don't take up too much room or at least have multiple purposes. Try a few of these space-saving products for size.
1. Magnetic Ironing Mat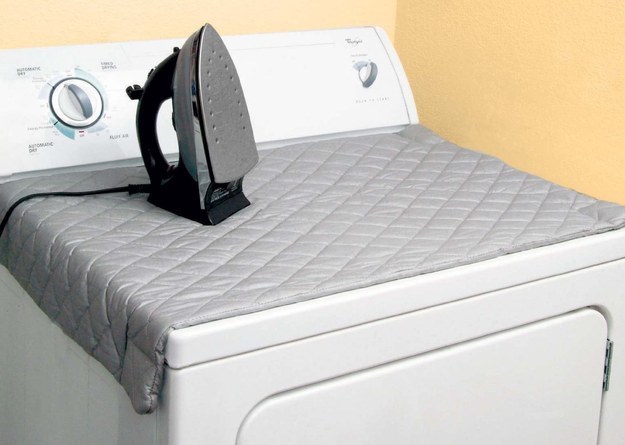 You can find this product on Amazon for less than $15! Heavy duty magnets on each side of quilted ironing mat cling to metal surface for a secure hold as you iron. Quilted cotton with built-in heat shield. Dryer top ironing pad rolls up or folds to store in a closet.
2. Adjustable Pet Bowls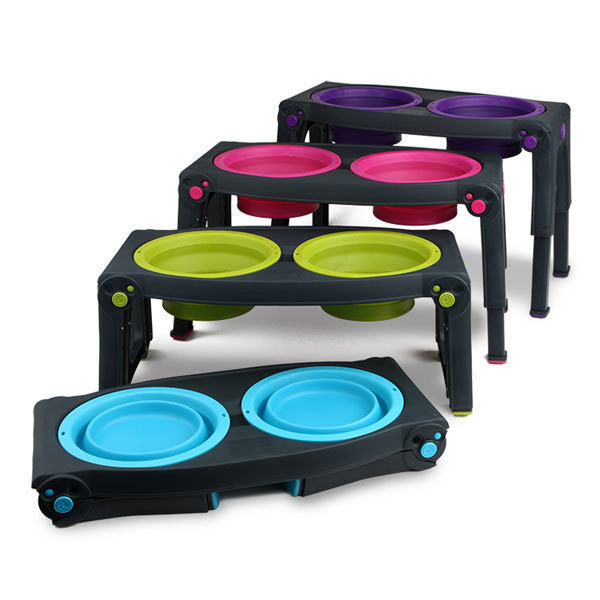 A bit pricey at $44.99 at Dexus. Detachable, collapsible bowls wash clean in the dishwasher. Entire feeder collapses for easy storage.
3. Folding Chair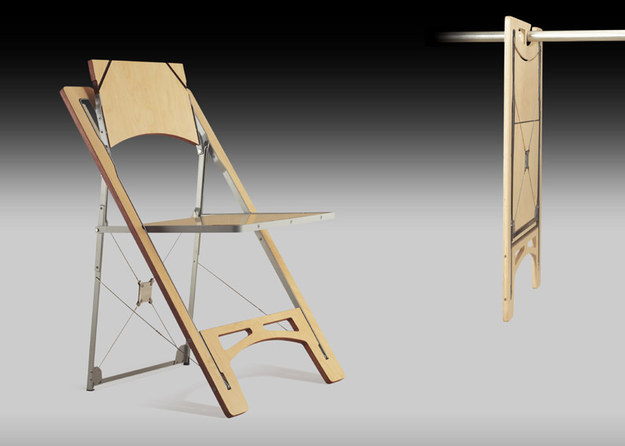 Unsure of the price, but you can find this unique chair at Folditure. You can have a party and then store these chairs out of sight.
4. Mini Measuring Cup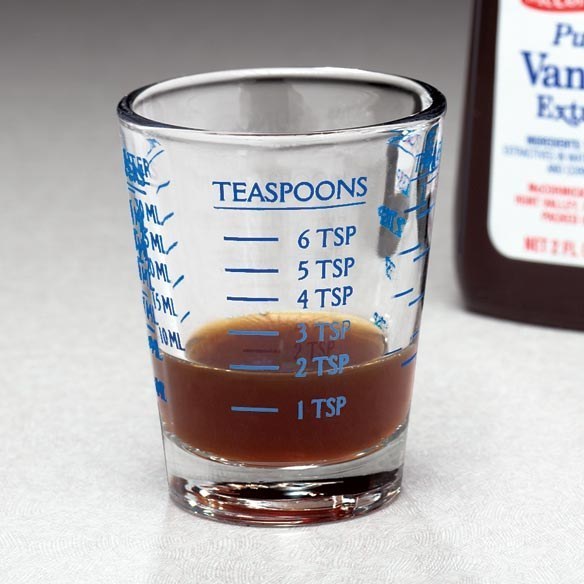 Miles Kimbell sells this handy kitchen product for $3.99. Looks like a shot glass. It's not. Measures in teaspoons, tablespoons, ounces, and milliliters.
5. Luxury Library Bookcase Chair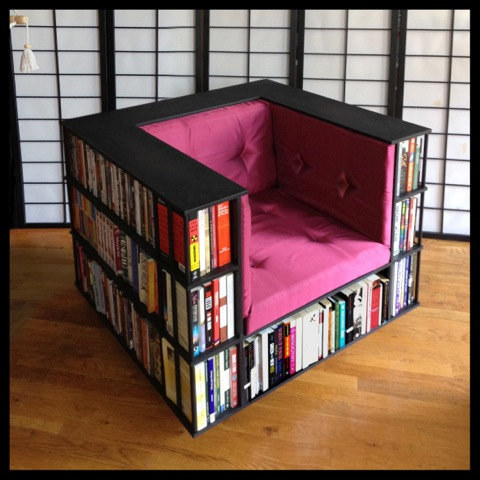 Great idea but it cost a whopping $2,500 at Etsy. Handmade of wood and silk.
6. Collapsible Bucket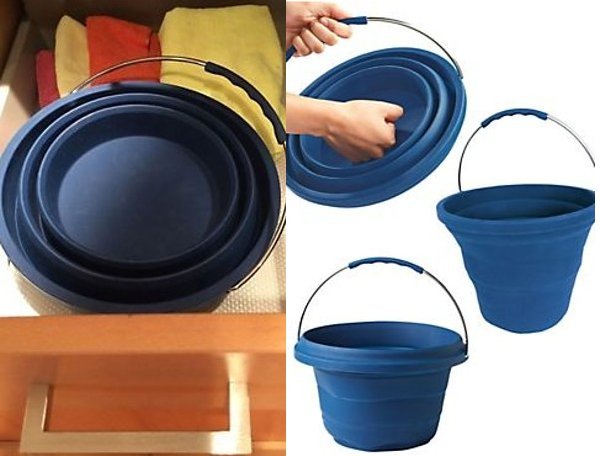 Made of silicone and can hold 2 gallons. Store bucket in a drawer. Product available at Solutions for $29.99.
7. The Walker's Foldaway Treadmill
Not enough space for gym equipment, until now. This motorless treadmill folds to only 14″ high. Resistance is created by magnetic force which eliminates need for electricity. Buy it at Hammacher Schlemmer at $249.95. Steep price, but quite the space saver for exercise equipment.
8. Audio Light Bulb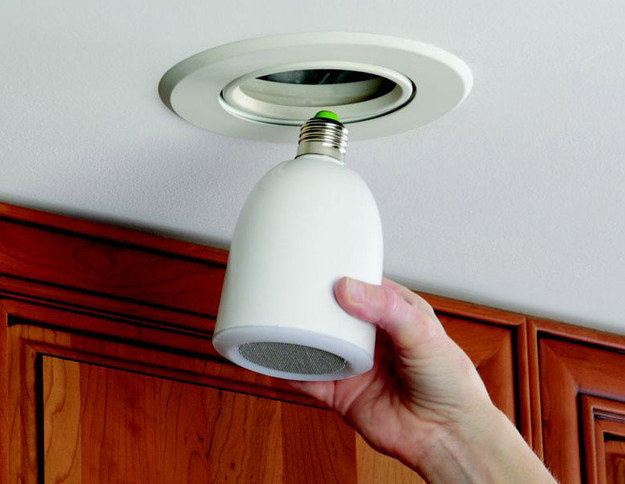 Wireless, illuminated speakers for your iPhone or iPod that doubles as a light bulb. Genius! Find it on Amazon for under $45.
9. Rinse & Chop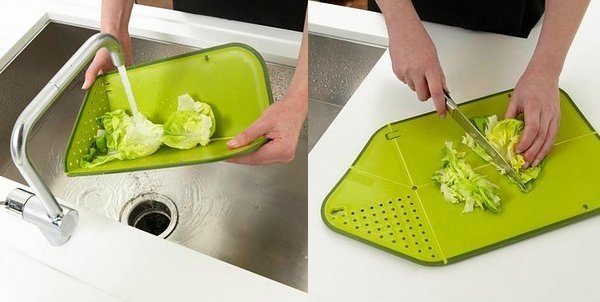 Rinse. Chop. All-in-one. Folding chopping board with curved colander feature and a non-slip base. Sold at JosephJoseph for $15.
10. Caroma Profile Smart Round Front Plus 2-Piece Toilet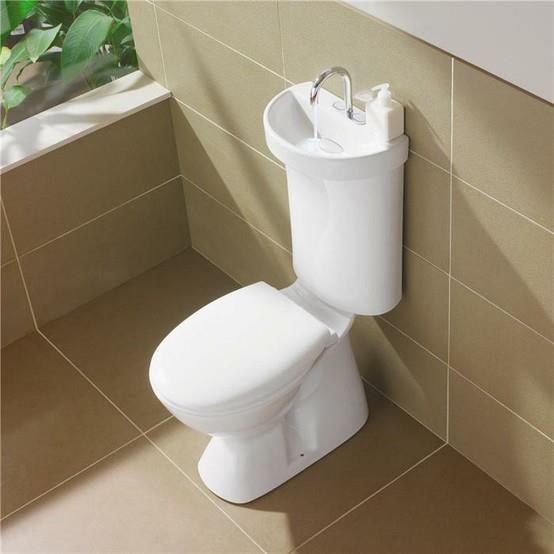 After flushing, fresh cold water is directed through the faucet for hand washing and drains into the tank to be used for the next flush. Now that's CLEVER! Plumbing Deals priced at $518.50
Which space saving product would you buy?
Please leave you creative thoughts in the comment box below.