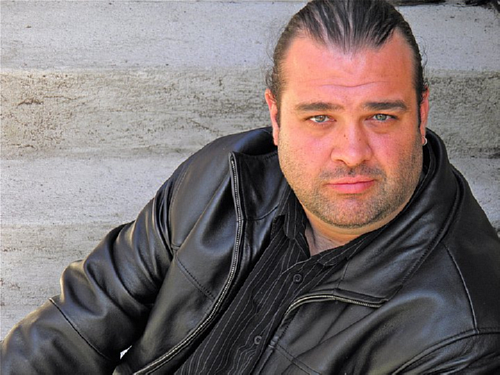 TruTV's reality series Container Wars Jason Hughes is an actor, a comedian, and a serious auction hunter when it comes to collectibles and antiques. A true Southern boy with charm, but don't think he'll play nice when it comes to bidding on a container, for he will get what he wants and toss out Southern hospitality for profit.
Jason is a fun and funny guy who took time out of his busy schedule to answer a few questions for OnlineStorageAuctions.com.
Jason Hughes Interview
Q. You're a Southerner from Virginia who moved to California. How different was life in the South?
A. I grew up in a relatively populated area, Hampton Roads, right on the coast. So, it wasn't like Deliverance or anything. I loved where I grew up. I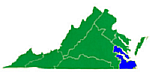 went to Tabb High School in Yorktown, Va. There's so much history in the area and surrounding areas of where I'm from. Probably definitely has to do with my love for "treasure" or auctions. Love the "hunt."
As far as South Carolina, it was definitely a little more out-there than I was used to. Had some good times there though and it's definitely beautiful country. Moving to L.A. was basically just something I had put off. Is it different? Hell yeah! But I love my new home and makes it that much more special when I go back home to visit.
Q. You graduated with a degree in Inter Disciplinary Studies with a Liberal

Arts option with concentrations in Cinematic Arts, Media Studies, and Art at Radford University. How important is higher education especially for aspiring actors?
A. I believe in a well-rounded education. Where that education comes from, hey, we need to all find the road that fits us, as long as we're making the journey!
Q. You emceed at Comedy Clubs at Virginia Tech and Clemson University for five years; how was that experience for you?
A. It was a gig I kind of fell into. I was on a sketch comedy show all throughout college. When I bartended at Virginia Tech, I was usually off on Wednesdays and would go to the local Comedy Club that night. When they needed a new MC, I was approached by the manager who used to watch me on the sketch show ROC-TV I was on while at school at Radford. He asked me if I could do half of what I did on the show for a live audience. I said "What the Hell?!"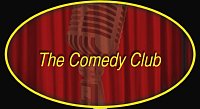 It was a way for me to keep my feet dangling in the industry, get a free bar tab, a little extra cash and a good time! I have the utmost respect for stand up comics, one of the hardest things to do. As an MC, you typically have the luxury of doing a few minutes here and there, warming up the crowd, that sort of thing.
Some of these road comics do 45 minutes to an hour. Needless to say, there were a few times where we had openers that got stuck on the plane, didn't show, etc., and I'd have to fill some time. Let's just say when I wasn't prepared for that… CRICKETS.
Q. When and why did you want to become an actor?
A. Growing up, I was always acting up in class, a bit of a class clown, and loved the attention. Movies were always so fun for me to watch, especially adventure and comedy. Making people laugh I've always looked at as God's greatest toy. Being entertaining or able to make people laugh, I thought would be a dream come true to do as a living. That or become Indiana Jones, no more Third Reich to fight, so the latter kind of fell out of play.
Like most kids, I was in plenty of school plays. But once I started High School, I truly got the acting bug. I took drama every year. I was in Fiddler on the Roof as the butcher Lazar Wolfe. (laughs) Yeah, not that Fiddler was this slapstick comedy, but definitely I loved being onstage.
Q. Which actors were your inspirations?
A. I'm not a small guy, believe it or not! (Laughs.) I loved large comedic

actors. John Belushi has always been my favorite. Old SNL skits with Belushi just shooting over a look and being able to convey so much humor with that one look — priceless!
So yeah, those physically big comedic actors were always close to my heart. Chris Farley and John Candy, loved 'em! On the other end of the spectrum incredibly dramatic actors were great to watch and learn.
Pacino, Brando, Deniro. Some of the best comedic actors of our time put in some of the best dramatic performances as well though. Adam Sandler, Robin Williams, Jim Carrey. All turn in beautiful dramatic roles once in awhile. Probably because being "funny" lots of the time, a lot of pain comes from that.
Q. What was the YouTube project you played a role in titled: Fratitude?
A. It was a webseries directed produced and written by a good friend and old roommate of mine, Trevor Pitzel. Basically the series was about his experiences in college. Like a "Van Wilder" character. Definitely was fun to shoot.
Q. How was your experience in the feature film White-T ?
A. I had done a pilot a few years before for a few guys that had said sooner

or later they'd love to have me in a feature and that they'd remember me. True to their word, got a call a couple years later for a feature they were producing. They really put together an all-star cast for a low-budget urban comedy, including Eric Roberts. It was a true pleasure playing the role of "Eddie Rodomski." An officer for the fictitious California Gaming Commission opposite some of the stars you grew up with from movies such as Friday.
Q. Tell us about your role as the werewolf "Jacob" in the spoof, Twilight New Moon Spoof – Rise of the Man Wolf  that's garnered over 2 Million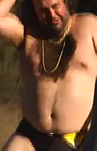 hits on YouTube; which by the way was ridiculously funny.
A. It was actually a promo video produced by a company that was launching online, Movieclips, where you type in the scene of a movie and can watch it immediately. Pretty cool concept and they've done quite well.
It was at the height of the Twilight rage so it came at a perfect time. As far as wearing a "Speedo," Jacob turning into a fat hairy foreign guy in a Speedo versus a scary werewolf seemed funny and they went with it. For some reason I've done a lot of "Speedo" involved projects… sorry folks!
Q. How did you develop your comedic talent?
A. You know, life is funny even during the miserable time when you look back on them. I just try to find the humor in as much as I can. There's enough anger hate and sadness to deal with on a day-to-day basis.
Q. How did you get into auctions?
A. I lived next door to my grandfather who was such an interesting character. World War II vet, former bar owner, and then devout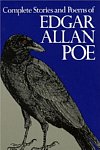 Christian. His attic was like walking into the set of The Goonies everyday for me. That's where my love for collectibles and everything "old" began. I was always looking for 'One-Eyed-Willies" gold! Whether a Confederate tomb marker or a box of comics from the sixties. I collected just about anything sports related growing up.
I went to stores and conventions; all that jazz. Then, I got interested in girls and found other things to spend my money on! (laughs) When I was in college however, I started getting a taste for collectibles again, hitting up the occasional flea market, etc.
There was a store at an old railroad crossroads near our school. Three stories of rummaging fun! It reminded me of my grandfather's attic. I was hooked again. I remember buying a set of Edgar Allen Poe books, small leather-bound from the Victorian age. It was a set of ten but there were only eight and in pristine condition. I kept those damn things for ten years always looking for those two missing volumes.
 Container Wars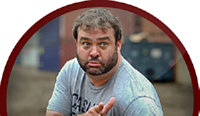 Q. How did you get cast on the show?
A. My background in collectibles as well as my inability to shut up I Imagine were two selling points!
Q. You're buying a ton of merchandise inside containers for thousands of dollars. How do you assess which container just "has to be yours?
A. My interest in collectibles and antique items definitely sways my interest, but when it comes down to the final decision making, MONEY, and how much can I make off it. Sometimes those personal preferences versus profitability are a pain-in-the-ass to overcome. Just gotta keep your eye on the prize!
Q. What would be your "dream" container?
A. One that belonged to a Hollywood Auctioneer. The amount of fun it would be to piece out a container like that would be awesome! Will Roger's horse Trigger's saddle or Danny Glover's six shooter from Lethal Weapon. It would just be fun!
Q. Which cast member is your biggest competitor?
A. In all honesty… Myself! We all bring strengths to the table, but in the end, my own ego and own knowledge of the items in the container is my pitfalls.
Q. Describe your cast mates:
A.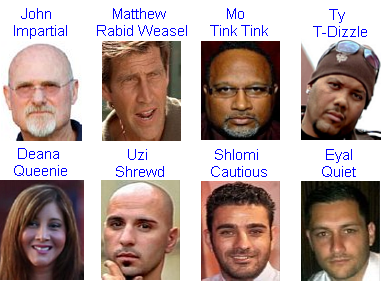 Q. What surprised you most about working on a reality television series?
A. No Script! (Laughs.)
Q. What do you think about the Israelis' antics on the show?
A. I think they do it to throw people off their game. Doesn't work on me, but hey, how long can the same trick work?
Q. How do you spend your down time on the set when the cameras are not rolling?
A. Besides sleeping? A lot of times razzing each other on if we think one of us got suckered, trying to punk each other down before the next auction. All in all fun mostly, but it can get heated. Literally as well! Ever been to a container yard on a 100°F degree day? Try it bein' a fat man!
Q. Where did you come up with your vocal bid of "Toodle-Loo, Skip, Skip?"
A. One of my boys growing up used to say that about anything good: a hot girl walking by, a cherry 66 mustang convertible, whatever. Just a callback to home!
Q. How would you describe the show?
A. Informatively over the top!
Jason enjoys chatting with his fans. Please "Like" his Facbook fan page: Jason R. Hughes – https://www.facebook.com/JasonRHughess and you may also "Follow" him on Twitter: @jasonrhughes77.
Q. You are currently single. What do you look for in a mate?
A. A pulse! (Laughs.) No, seriously. Honesty. Beautiful on the inside first, then beautiful on the outside a close second!
Q. What was it like for your family and friends when they saw you on that first episode?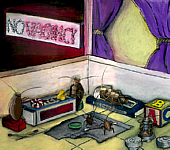 A. Very supportive and very willing to give advice! Too much advice! Many times if I know my dad or a family member has more knowledge on a particular item, I'll give them a call before I bid. I'll take all the help I can get if I know someone close to me has better Intel!
Close friends love the show and some friends will call me up from home if they think I made a bad decision, or a good decision. They generally like to rag you though as friends do, like when I bought a container full of rotten herbs and spices, filled with COCKROACHES!!!
Q. What is a pet peeve of yours?
A. Hypocrites.
Q. What are your hobbies?
A. Collecting!!! Painting. Finding a-hole-in-the-wall delicious eats!
Q. Do you have any regrets?
A. My biggest regret is having too many. Been the biggest hindrance of moving on. Trying to be on a path of moving forward. We all have regrets, but living in the past doesn't change it. Trying to learn from them and move on.
Q. What mottos do you live by?
A.
Try to continue to better yourself.

When you fall, get back up and keep pushing forward.
Q. What's your best attribute?
A. Heart.
Q. What's your worst attribute?
A. Self-sabotage.
Q. What's on your bucket list?



A. Travel to all fifty states. Visit Ireland. Fall in love again.
Q. How would you like to be remembered?
A. Believe it or not, as a Renaissance Man. Likelihood? Eh…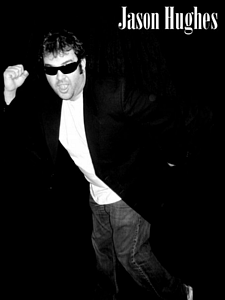 He was born to be a comedian. He is a Southern gentleman. He will always be a star!
Container Wars airs on TruTv. Check your local listing for showtimes.
Please leave your insightful thoughts on Jason's interview in the comment box below.