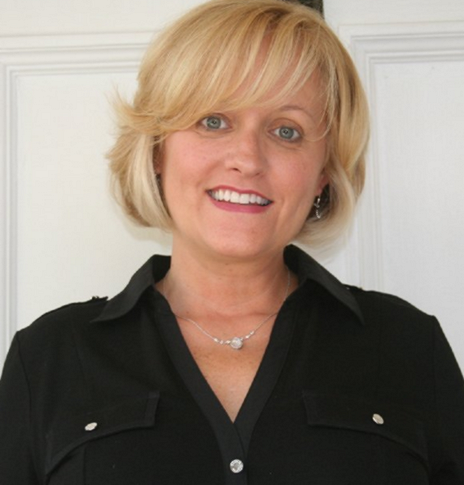 TruTV's reality series Container Wars Auctioneer Penny Daily is a small package with a fierce gavel in hand. She can handle any crowd at any auction anytime. Ready to milk you for every penny and then you'll thank her after, why? Because she's that likable and that good! Penny is the first female auctioneer to solo on any reality TV auction series and note there are less than 10% of women who auctioneer as a full-time career. She co-starred in the first half of season one.
She generously took time out from her new job and plethora of ongoing projects to answer a few questions for OnlineStorageAuctions.com.
Penny Daily Interview
Q. You graduated from Florida A&M University with a B.S. degree in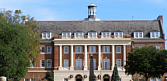 Occupational Therapy; why did you choose that field of study?
A. I'm the only person to earn that degree in just 3 years, pretty proud of that. I specialize in stroke and head injury and I went into OT because I love elderly people. When I was 12-years old two men tried to attack me when I was visiting a family friend. I ran like crazy to get away from them and ran up to a home where two elderly people lived. They took me in and comforted me. That really made an impact on me.
Q. Are you still a real estate broker?
A. I fell into real estate. I had an extremely successful therapy staffing company and had networked (talked people's ear off) well. We owned 26 properties ourselves, so I knew what was going on.
I don't do real estate now because honestly, I am too damn busy and that job is exhausting. I think I lost 20 years off my life in those 7 years because the stress was unbearable. Not to mention the freaks that showed up at open houses and just stare at you and won't leave. That's when I began to auctioned homes in high-end areas because at that time there were intense bidding wars.
Q. How did you become a writer?
A. When I moved to LA I got the opportunity to freelance by accident (again). The material the writers buy are called "bits" which are on late night TV and also on several comedic sitcoms. I wrote bits for George Lopez, Conan O'Brien and Chelsea Handler. It was exciting to see them integrate the bit into the show. Total high!
Q. You're a comedic sitcom writer/creator; what projects have you worked on?

A. I have my sitcom Paradise Cove under option for a year and they have the choice of keeping it another year or scrapping it. Timing is everything out here and the people I have it with are worth being patient with and waiting for.
Q. You are co-executive producer on which project?
A. I know it is lame but I cannot discuss this one yet. Filming begins in about three weeks and we aren't allowed to talk about it at all. It is awesome!
You may hire Penny Daily auctioneer services through her website: http://www.planetdaily.com/about/. Her specialties include charity and fundraising auctions. Call 1-310-715-9174 or email [email protected] for more information.
Q. You graduated from the Missouri Auction School. Who influenced you to 
become an auctioneer?
A. My daddy owned an auto auction in Florida. That was my first real taste of it. From there my mom encouraged me to go for it on my own in order to sell real estate in possibly the best real estate that ever existed. I made a lot of money doing that and have my mom to thank for it.
Q. Any special memory of an auction back when?
A. I did an auction in Florida years ago. A woman's mother had died and did not pay the rent on the unit, so the daughter had to bid on the unit just like everyone else. It wasn't typical back then for women to even go to storage auctions, so she sort of stuck out.
These were some rough redneck men I tell you. Word got around why she was there, and that meant there was an opportunity to run the price up because there must be something in the storage unit of value. We opened the locker to jewelry boxes, antiques and tools. Would you believe that not a single person bid against her and she bought her mom's storage unit for $1. Renewed my faith in mankind.
Q. How did you get the nickname, "Bird Dog?"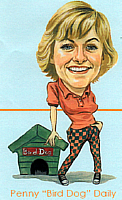 A. My love is searching and hunting for things people can't ordinarily find on their own. I've always got my nose out there looking for those unique items, events and homes.
In the auction world we get to auction the most unbelievable items. Events like watching a never released George Lucas movie in a theater…at George Lucas' house which is kind of a rare event. That is precisely why I am called the "Bird Dog," because I am gonna find that item for the next auction!
Q. What type of auctions do you do?
A. My specialty is definitely charity auctions. I just did one for "Step Up for Women" and it was awesome. We raised over $400k for mentorships for teenage girls in underprivileged areas. I LOVE the energy at charity auctions because we are all there for the right reasons. In addition, I really am star struck. When I can share the stage with the cast of Modern Family, then I am all over it!
Container Wars

Q. How did you get cast on the show?
A. I was approached by Tara Sarazen on Facebook. I did not know her but she had done her research! She set me up to meet with this absolutely incredible Casting Director named Cindy Deukmejian. Man, she is priceless. She is a consummate professional and knows the ins and outs of this industry. Any company would be proud to have her on their staff. I owe having this opportunity to Cindy and Tara.
Q. Describe what it is like to auctioneer with such an enthusiastic and high-drama cast?
A. Oh, my Gosh! Holy Crap!! It is crazy is what it is. When you have such dramatic personalities all in one place it is like the room you are in just got lit on fire. They are all so uniquely different, and it was hard to read them at first, but after just a bit I had them all eating out of my hand… totally kidding.
Q. When you saw yourself for the first time on television on that first episode; how did you and your family react?
A. Well, I was really anxious to see how they edited me. I mean, after all, they made me look fat on there and loud. I am kidding. I did that on my own. Seriously, my friends and family were extremely supportive and we did a lot of laughing when we watched the show. Very cute and humbling.
Q. Who would you rank as the top player(s) due to their expertise with this type of auction where thousands of dollars are spent on a single container?
A. Well, every auctioneer is the expert in every auction. We make money no matter what is in that container. We get our percentage by riding up the prices as most as we can. However, if I had to say one player over another, I would have to separate them out by specialty.
Deana makes good and solid decisions. The Israelis are known for their business sense. Mo and Ty are methodical. Matthew is a gambler. Jason is the damn nice guy. Did I forget to answer the question in there somewhere? I do this all the time in real life to avoid the question. Did it work?
Q. Describe your cast mates: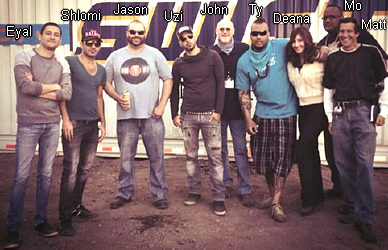 A: Eyal: Didn't Work Together | Shlomi: Very Thoughtful & Smart | Jason: Underestimated & Lovable | Uzi: Shrewd Businessman | Ty: Shy & Rebellious | Deana: Brilliant & Bombshell | Mo: Freaking Hilarious & Lightening Quick | Matthew: Super Sweet & Corny Funny
Q. Anything you'd like to say about any of the cast that may surprise us that we didn't see on camera?
A. What will surprise most people is that we are like family now. Although there is fighting during the purchases, we all remain mostly civil to each other after the filming is completed. If something goes wrong in any of our lives, the other cast mates are there for them. We respect each other and I think that is unusual given the competitive atmosphere at the shipyard.
Q. Any behind-the-scenes stuff you'd like to share?

A. I got special perks of snacks and root beer floats when no one else did. There, it's out there now so I will sleep better tonight! Whew!
Q. Anything that you'd like to say about yourself that may surprise us that we didn't see on camera?
A. I was scared to death. Yes, I have auctioned many times, but doing it on a set with a hundred people; and cameras and microphones and this amount of money being spent, it was horrifying! 
Q. People think being on a reality show is easy; tell us what a typical day was like on set.
A. It is REAL, people. So, it is work. I love how real it is. You roll up on the yard to get mic'd and then there are hundreds of pictures being taken of you all over the place. There are at least 50 professional producers on set and they are busy! We are herded into areas far away from the containers until they are ready to have us go and auction the first container. No one sees that container before we walk up and open it. It is wonderful to see it being done fluidly and on the up and up.
Q. How was working out on a shipyard differ from other auctions?
A. Damn girlfriends and boyfriends that shipyard was dirty!!! My idea of roughing it was doing an auction was at a Holiday Inn, so this was some nasty crap going on at the shipyard. I had black dirt up my nose and in my boogs for days.
Q. How would you describe the show?
A. As an auctioneer for a show like Container Wars you feel somewhat liable for a bidder's poor judgment. Then you remember these bidders were born to take these risk . It's a high for them. This show allows them to fight, sometimes literally, for a 20-40 foot "grab bag" container that can put them out $10K-$40K. That takes guts, balls and a certain degree of crazy.
Penny keeps her fans up to date on her hilarity, shenanigans, and outrageous fun as well as her auction events on Facebook. Please "Like" her fan page at Penny Daily – http://www.facebook.com/penny.daily
Q. How did you meet your husband?
A. I met my trophy husband, Dave, at Florida A&M University where we both

graduated college. He fell in love with me instantly. He loved every single thing about me and begged me to even speak with him, and oh, God I can't keep going because I am totally kidding. We went on to both become therapist; him in physical therapy and me in occupational therapy. We have been together ever since. It will be our 20 year anniversary next year!
Q. How many children do you have and what is it like being a mother?
A. We have 3 kids. We have a 17-year old daughter going to college next year (Holy Crap! How did that happen?). I also have a son who is 15-years old and another son who is 13-years old. My kids are way better than anyone else's kids. I have even asked friends and they agree my kids are better than theirs. They are really smart and attractive too; and did I mention they have this warped sense of humor like I do? Well they do.
Q. What other projects would you like to get into Hollywood – your dream projects?
A. This is so easy. I want my movie, Bed #9, to be produced. I want Paradise Cove picked up and not just optioned. I want the 13 concepts I have for TV reality shows to be produced. That's really it. Not too much to ask for, is it?
Q. What are your hobbies?
A. My hobbies are eating, hanging out with my husband, sleeping, hanging out with my kids, watching TV, writing, eating, getting my nails done, getting a massage, playing with my dogs, eating, reading other people's work and critiquing it, talking on the phone with my best friends… eating.
Q. What motto do you live by?
A. If you can laugh at it, you can live with it.
Q. What's your best attribute?
A. Surrounding myself with people who love me.
Q. What's your worst attribute?
A. Surrounding myself with a bunch of buttholes, at times.
Q. What's on your bucket list?
A. Get my movie BED #9 on the BIG SCREEN!!! Everything else I am fully capable to do and will do.
Q. How would you like to be remembered?
A. As someone you loved.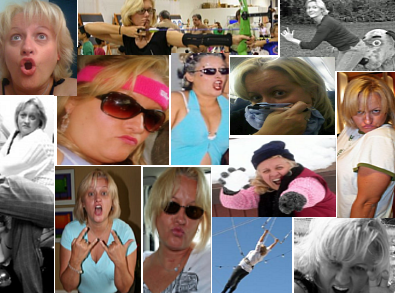 Penny lives life to the fullest, loves her family, makes time for her friends, and keeps hustling for that next big Hollywood project. Her lifestyle is beyond crazy and she smiles through the bends and bumps in the road before her.
"It's always sunny in Penny Daily's Planet."
Container Wars airs on TruTv. Check your local listing for showtimes.
Let us know your thoughtful opinions about this interview in the comment box below.