Storage Hunters has finally landed on the UK shores. First stop is the town of Ipswich and here are the players:
Linda – second hand dealer. Likes to state the obvious.
Nat and John – professional bargain hunters. Have a lot of domestics.
Darren and Barry – buyer and seller. Don't like Danny.
Danny – calls himself Dapper Dan. Full of himself.
George – antiques dealer. Seems the most normal of the lot.
1st STORAGE UNIT
A dubious looking lot – a scary bust, a rope, a dummy with a noose around its neck and a coffin. Hmmm, props of some sort?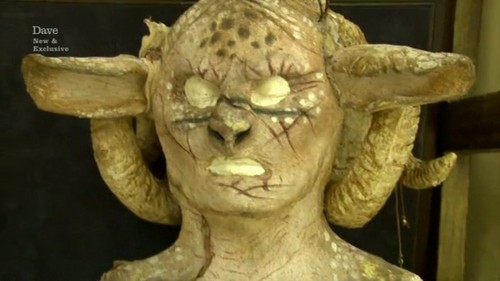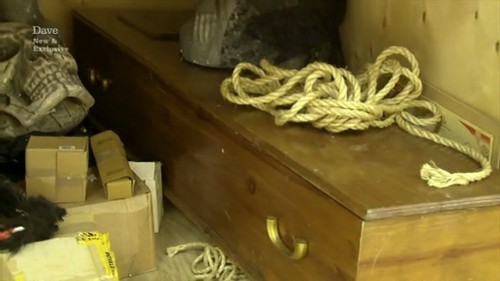 Linda declares she doesn't like things that are dead. Or hangings. Or nothing that is dead. Hm Linda – not many people do.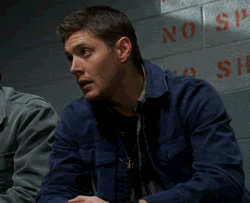 Linda thinks Nat and John might go for it as they are not afraid of the dead stuff. Nat promptly declares she will go for the unit as she can put John in the coffin. Darren and Barry are also interested.
Darren and Barry win the lot for Ł650. Afterwards Nat and John have a domestic (which soon turns out to be a regular occurrence).
2ND STORAGE UNIT
Canoes, life jackets, surf boards and a huge thing covered with a green tarp. It *looks* like it might be a boat.
Everyone is interested in this lot.
The bidding starts, there's some trash talking, but George wins the lot. Nat is furious at John because he is making her hesitate. They have another domestic.
3RD STORAGE UNIT
Some musical sheets, chairs, exercise mats, croquet sets and a plastic bin with discarded athletic wear (ew!)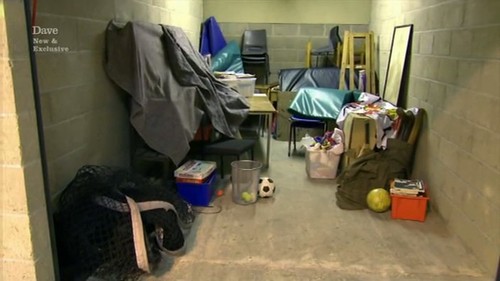 Linda can't look at the storage unit properly and Darren tells her to get out of the way.
Mini Mile gives Darren the side eye.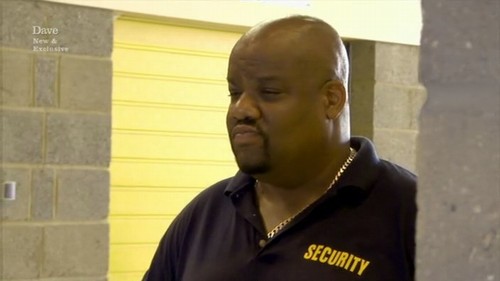 Dan wins the lot for Ł300 and declares "it's the cheapest unit he has ever bought".
Nat is all like – seriously, dude?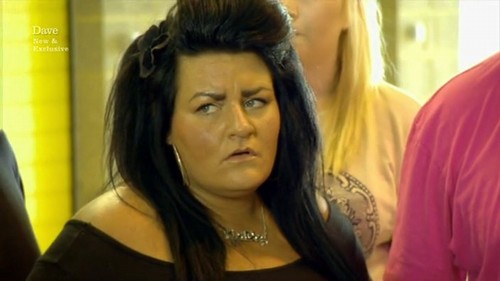 A grey blanket is removed and it reveals an odd looking contraption. Sean knows what it is, apparently the Beach Boys used this type of contraption to create the Good Vibrations intro. Hm alright then. We still don't know what it is but it is valued at Ł300 (if anyone might know what this thing actually is, feel free to enlighten us in the comments).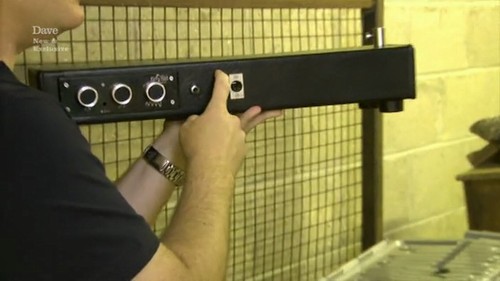 Danny goes through the plastic bin with the discarded athletic wear (ew again!) and finds 5 (!!!) used laptops.
And it's time to reveal the contents of the 1st storage unit (aka the odd stuff Darren and Barry bought).
Fetish boots (Ł40 – 50 is Sean's estimate and no way dude, maybe for a brand new pair). A book about Kinbaku (the art of rope bondage). A leather jacket with a custom made skull pin and a lectern.
It's time to open the coffin. Empty but for a wicker basket.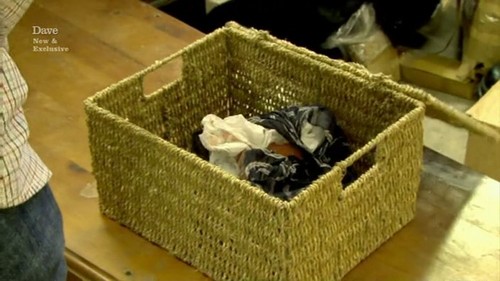 Once opened it reveals a raw heart of unknown origin. We kid you not.
EWWWW! And we thought stinky athletic wear was bad.
4TH STORAGE UNIT
A bunch of bikes.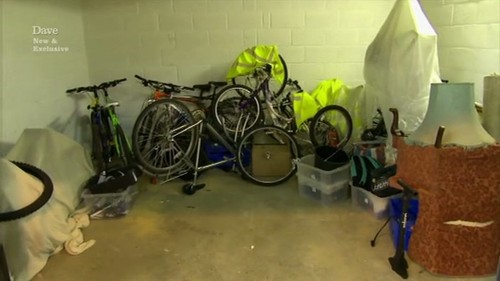 Linda thinks the unit has bikes. You don't say!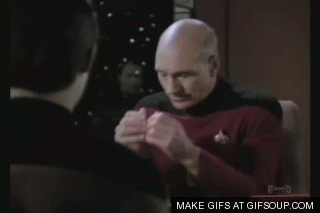 She also thinks it might have those bikes that you can lift with 2 fingers. Nat and John are interested and Nat wins the lot for Ł550. George and Linda discuss the unit afterwards and Linda shrugs off her loss by saying she doesn't like bikes. Or rather whatsitcalled – pedaling Linda it's called pedaling.
Nat and John inspect the contents of the 4th storage unit. They find a fold up bike (worth Ł800), 5 used bikes and a mini bike. Sean challenges Nat to a race, if she wins he will give her the unit for free.
Ready, set, GO!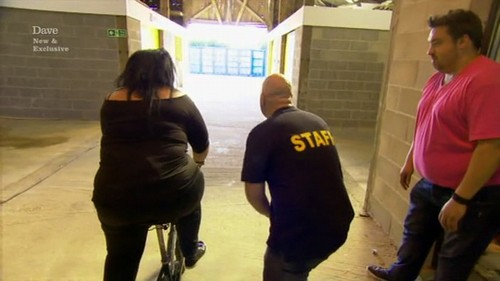 Nat almost runs into a wall and Sean wins the race. It's a big wall, how can you NOT see the wall?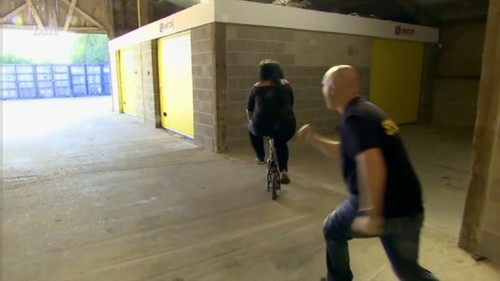 5TH STORAGE UNIT
A bunch of exercise equipment.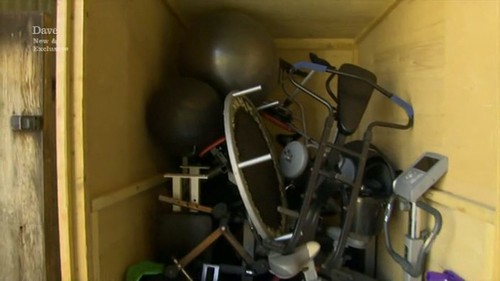 Danny and Linda are interested. Linda wins the lot for Ł800 and Danny calls it the biggest load of sh*t. In a rare moment of clarity Linda points out he just bid Ł600 for that same load of sh*t.
The storage unit doesn't contain any hidden gems. The estimated value is Ł500, which means Linda made a loss of Ł300.
Linda's face says it all.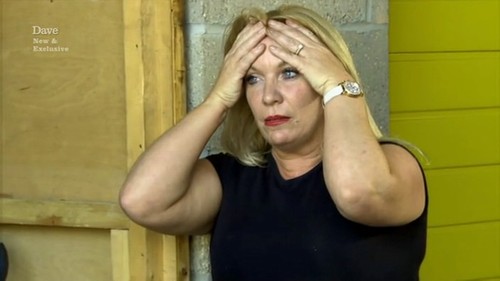 Sean tries to get Linda to exercise and well… we will let you know draw your own conclusions as to what the what is happening here.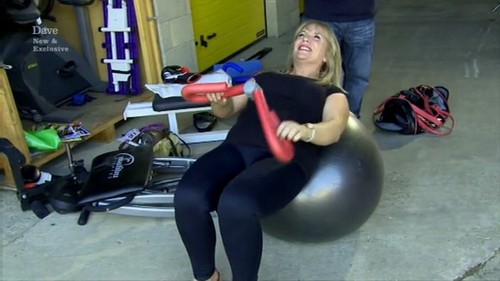 For the final reveal we find out what is hiding behind the ominous green tarp in the unit George bought. And lifting the green tarp reveals taaadaa…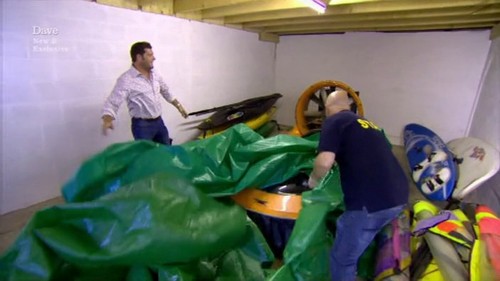 A HOVERCRAFT.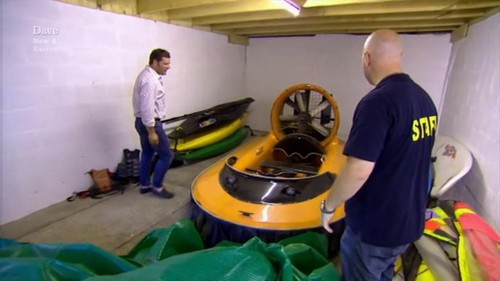 Profit total:
Dan: Ł1100
Darren and Barry: Ł650
Nat and John: Ł1750
Linda: -Ł300
George: Ł3200
So, what do you think of Storage Hunters UK? Leave your interesting and creative responses in the comments section below.