The location for the today's episode of Storage Hunters UK is Blackpool.
STORAGE UNIT NUMBER 1
The first unit contains a bunch of deck chairs and some random stuff covered with blankets.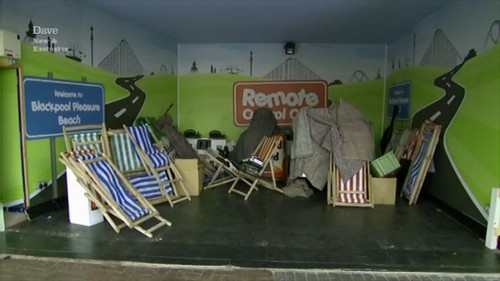 Both Danny and Nat and John are interested.
The bidding starts and Nat and John win the unit at Ł900.
They investigate the unit with Sean. A bunch of deck chairs. A change machine.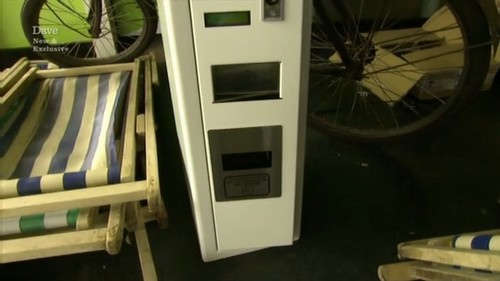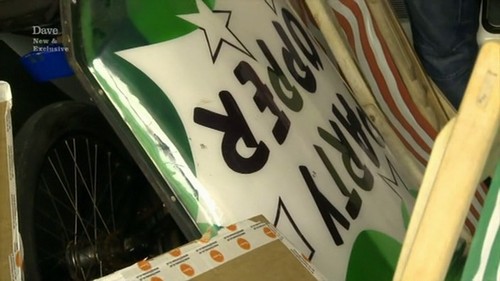 An unicycle. And score – a tandem seat ricksha!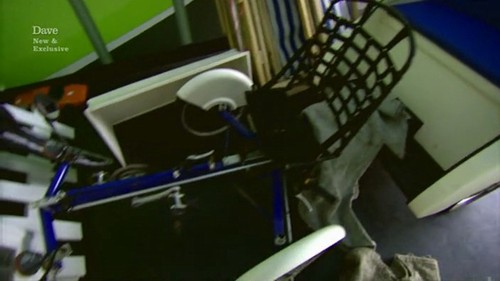 STORAGE UNIT NUMBER 2
The second unit contains a lot of trains. A LOT. Some railway signs.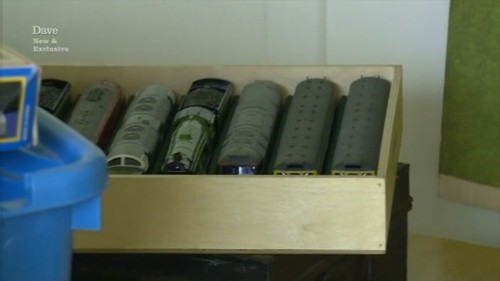 And Heavy D shows up! Much to the annoyance of just about everyone but Sean. And Danny.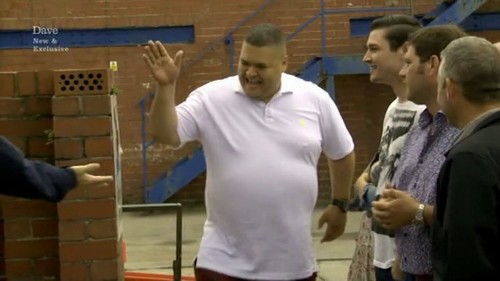 Danny – if the girls are moaning at him, they are not moaning at me. We don't even know where to begin with this statement.
We think Nat's face says it all.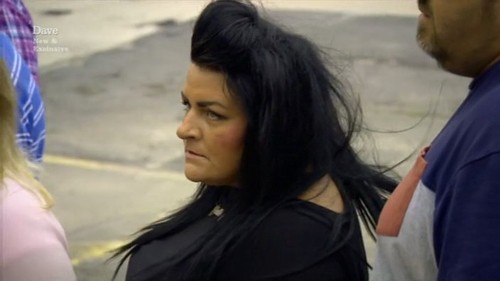 Meanwhile Heavy D thinks Linda and Nat fancy him. He is joking. He must be joking, right?
The bidding starts and George wins the lot at Ł725.
Argy bargy erupts between Heavy D, George and John. Mini Mile has to intervene.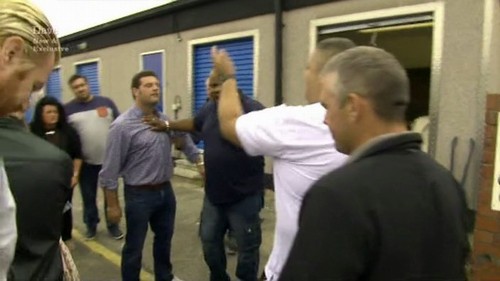 Their argy bargy reminds us of this: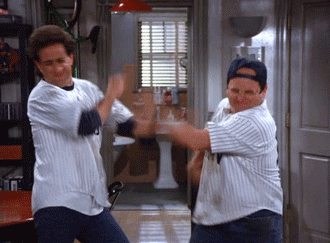 George and Sean investigate the unit. As we have already mentioned this unit has trains. And lots of them. George tells Sean it's the locomotives that fetch the money and not the carriages. Also collectors love when the trains are in their original boxes.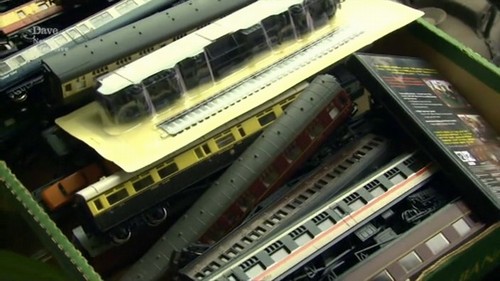 STORAGE UNIT NUMBER 3
A bunch of costumes. Both Linda and Heavy D are interested. But Linda wins the lot at Ł1300.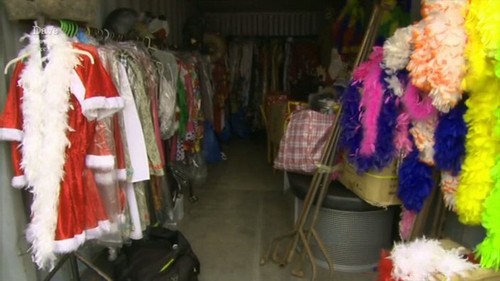 A very fetching feather boa for Mini Mile.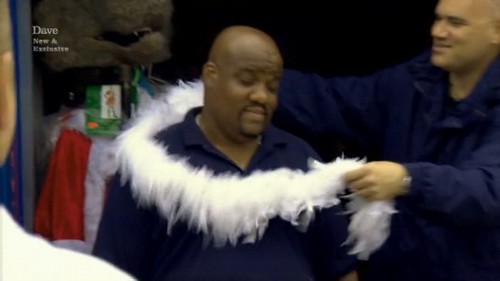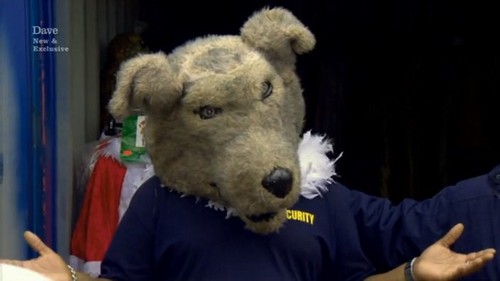 STORAGE UNIT NUMBER 4
A bunch of discarded office equipment. Danny is obviously interested.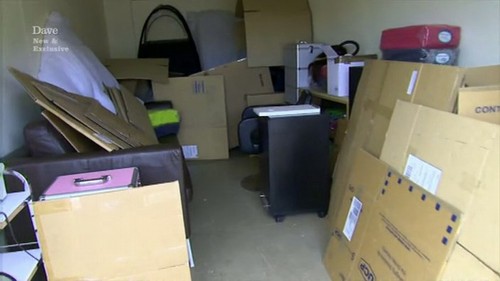 Linda is not happy about Heavy D – he makes her lose her concentration and by the end of it she is completely intimidated by him.
We simply refuse to take him seriously.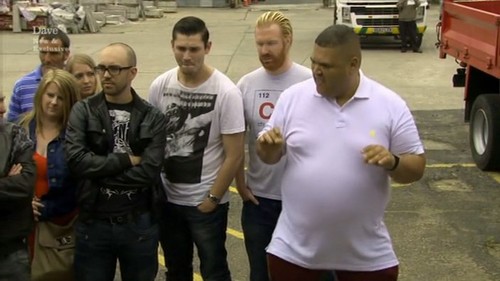 Linda's face says it all really.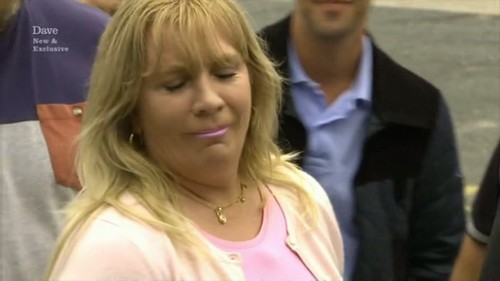 Back to storage unit number 3.
Sean calls this business in a box. Lots and lots of costumes. Feather boas. A plastic bag full of rubber masks. A whole box filled with costumes.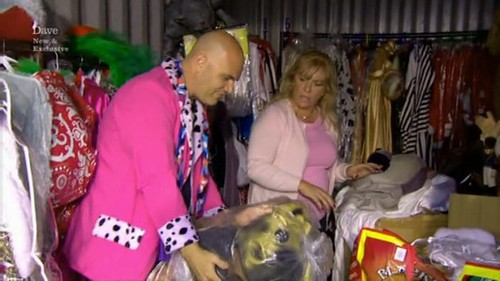 Back to storage unit number 4.
Danny loves buying stuff that is an easy sell and this is a piece of cake. Further investigation reveals 26 brand new hair trimmers still in their boxes. Some office chairs. Some spray tan equipment. A sun bed. A fancy hair dryer.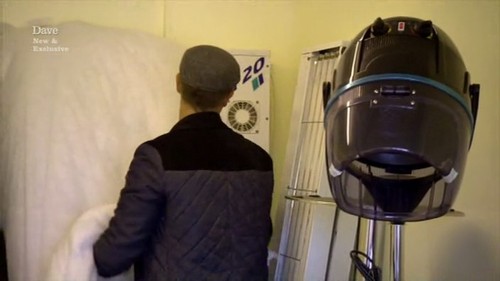 STORAGE UNIT NUMBER 5
A bunch of psychedelic looking blankets.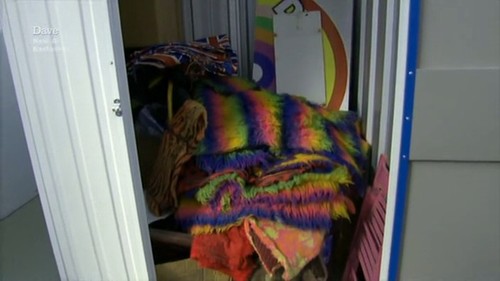 Heavy D is interested. Linda thinks Heavy D doesn't know what he is looking at, it's a heap of sh*t and he'll go for it. Nat seems to agree – Heavy D has no business acumen about him and he doesn't know what he is looking at.
Heavy D wins the lot at Ł500. He investigates the unit with Sean. It is a bunch of horse riding equipment. Some funky saddle blankets. And 6 saddles. Which turn out to be donkey saddles.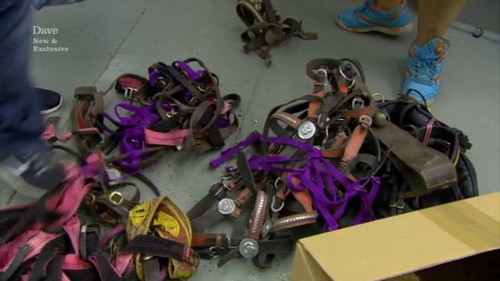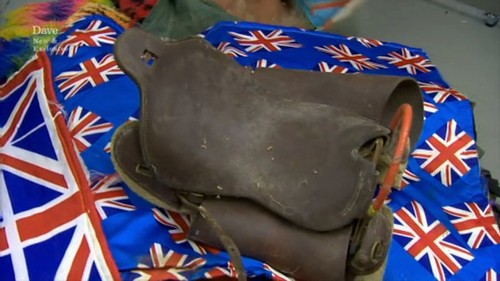 And a fanny pack with money inside.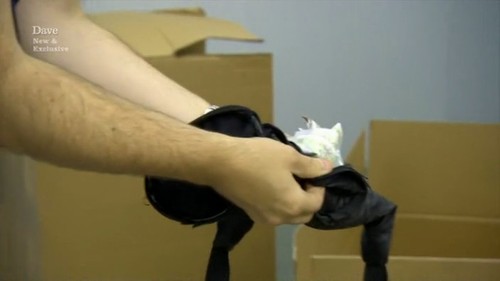 Heavy D in a rare moment of clarity declares – I've got to be the biggest donkey for buying this bin.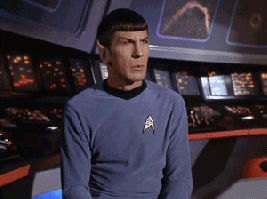 And still he manages to make a profit. What the what?
Meanwhile Nat and John go for a ride in the ricksha.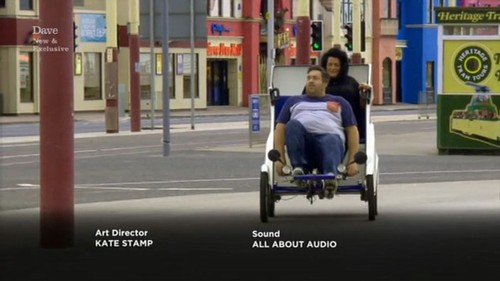 Profit:
Nat and John: Ł1900
George: Ł1275
Linda: Ł2200
Danny: Ł1100
Heavy D: Ł500
So, what did you think of this episode? Leave your interesting and creative responses in the comments section below.