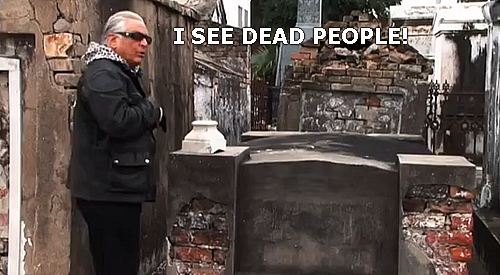 Barry'd Treasure: Season 1, Episode 4: "Birthday on the Bayou."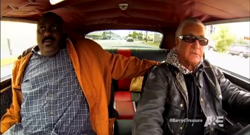 Barry was in New Orleans to help celebrate "The Praline King" Kenny grandma's 101 birthday bash. The party wasn't until later that night. Barry and Kenny decided to enjoy a fun-filled New Orleans day.
The Collector
Barry had two goals. One, find a present for grandma. Two, get inside the secret room of an upscale antique store. What is so special about the collectibles inside this room? Who knows? Only a few select (or should I say elite few) were allowed entrance.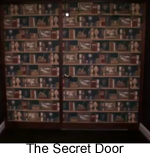 Barry sent Kenny into the antique store to scope the place. Kenny wore a receiver in his ear and a camera in his coat. The antique dealer showed Kenny artwork, snooker tables, music boxes, and silver. Kenny however was not allowed in back room.
The Hunt
Barry needed an item of interest to get him into that secret room. He brought an antique medical device used for smoke enemas. Gives a whole new meaning to – Blowing Smoke Up Your Ass!
Back in the day tobacco smoke was thought to have healing properties. Tell that to the Surgeon General today.  It was a very collectible piece (so rare, seen only in books). Barry thought this smoke enema would be the key to get inside that secret room.
But first, a present for Kenny's grandma! Probably shouldn't give her the smoke gadget.
Duo split up to hunt. Kenny looked in stores while B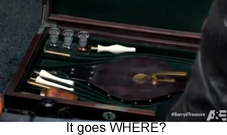 arry consulted a psychic. She told him he was kind, generous, opinionated, and meant to be the father of three kids.
Barry: I have two. Is there one I should know about?
You tell us, Barry!
Psychic did not "know" what to give a 101 year-old woman. Barry asked Kenny's uncle Donald for gift ideas. Donald was clueless.
Barry: Celeste is 101. She abused the gift of life.
Barry drove past a graveyard. Kenny spooked out of his mind and body. Barry decided to stop and help Kenny face his fears. Kenny anxious not to step foot inside that old cemetery. They walked around a bit. Kenny thought he saw something move. Let's say Barry wasn't that easily spooked. However, he wasn't keen on staying long either.
Back to the gift hunt. Then the car broke down. Kenny thought a ghost jumped in the car. Barry fiddled under the hood. Kenny prayed. Barry turned the ignition. Car started.
Who you gonna call? Barry's Ghost Busters!
Barry: He may have been praying, but I turned the key. We'll call it a team effort.
It was time to head back to the antique store. Barry arrived in a Royal Royce. He showed the antique dealer his smoke enema. Did the antique dealer know what it was at first sight? Yep! That's why they are a unique and high-end antique dealership.
The Success
The antique dealer was very interested in the antique medical device. He wanted to know the value. Barry's answer? A peek inside the secret room
Agreed! Barry and Kenny went behind closed doors.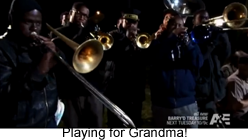 Barry: Sorry but cameras aren't allowed inside. Hey, I never said that you guys would get into the secret room.
Tease!
Next stop, Grandma's party. Barry greeted grandma and unveiled his present. A brass band! Dixie music, of course.
What rare collectibles do you think were behind the secret room?
Please leave your insightful opinions in the comment box below.