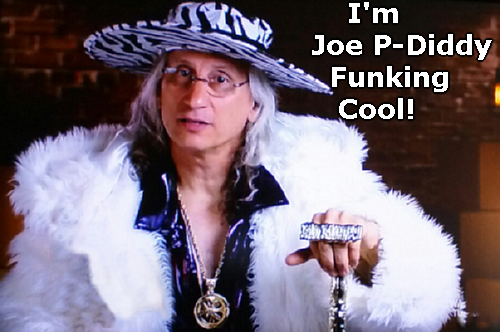 Storage Wars: New York: Season 3, Episode 4: "Bid Master Funk."
John Luke concerned that the hot climate would cause tempers to flare during the auction. Big Steve laughed that the 'mutts' would hate his name (don't think he's aware that's already a given). Mike mentioned that end of the month's auctions were the best time to buy. Fewer auctions during the first week of each month. Not sure if that's true throughout the country.
JoeP wanted 70s 'funk' stuff – don't ask why. Candy thought due to the heat, everyone would be 'hot in the head' (what she meant was hot-headed). Courtney thought 'airhead' was a more appropriate the term. Chris and Tad were late. Chris blamed the GPS for wrong directions (sigh). Tad warned Chris that he was testy and not to mess with him. Slap behind the head. Punch in the tummy. It's the two Stooges.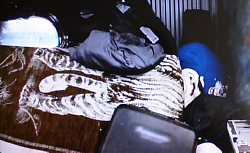 1st Room
Mattress, couch, electronics, pool cues, flat screen TV, headboard, mirror, and miscellaneous items.
Big Steve thought to handle a few items inside the room before auction. Guess who was caught him red-handed? Yep, John Luke. That look on the auctioneer's face, he was NOT playing around.
So what did Big Steve do? SLAMMED the door to make a bid. If you are tired of Big Steve slamming anything, please raise your hand. Though so. Chris won at $750.

Tad and Chris dug through their locker. Two large speakers, club lights, and two antique boxes. Appraisal, the first box was a 'pillow box.' A person would keep their valuables inside the box which doubled as a pillow. Reproduction, not as valuable. But the bigger box was a hat box. Possibly 100 years old with an official wax seal of China inside. Valued at $800.
Before the next auction, JoeP got into it with John Luke.
JoeP: How do I know who's got the bid?
JohnLuke: I'm not telling you who's got the bid.
JoeP: How do I know if I'm bidding or not.
JohnLuke: It's your job to know.
Take note auction hunters, it is YOUR job to know who has the last bid. Not the auctioneer's job to tell you.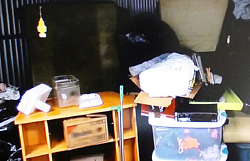 2nd Room
Cheap TV stand, rubber tubs, sofa, chair, bunk bed set, video game systems, two air conditioners, and trash bags.
JoeP thought if he kept his arm raised, the auctioneer would take his bid. SLAM! Big Steve at it again and won at $1,000. Out of the ordinary find – a bag full of rock climbing holes for rock walls. Valued at $5 per pound. Around $350 for the lot.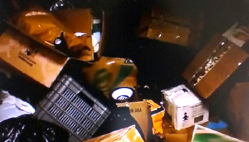 3rd Room
Mess. Crap. Mess. Boxes tossed about. JoeP called it top-notch crap. Not sure if such a thing exist. Chris said it best:
Chris: I got two words, P-U.
That's two letters, Chris. Big Steve agitated Mike who then agitated JoeP. Bunch of hot-heads in a tight space. What the funk? Mike won sy $2,400 and even he said, "That was not the right price." Ya think, Mikey?

What did Mike find in that mess of a room? TRASH! He did find a small fish cage with an automatic fish scale kit. Electronic device, rinky-dink at best, but it did remove scales off a fish. Cage placed in water would also remove scales off a fish. Sold to fisherman for $130.
Profit Scorecard:
Tad Eaton and Chris Morelli: $1,650
Big Steve: $425
Mike Braiotta: LOSS -$1,910
JoeP: $0
Candy Olsen and Courtney Wagner: $0
It was hot. It was humid. Tempers flared. It was a funk-me auction!
Please leave your insightful opinions about the episode in the comment box below.